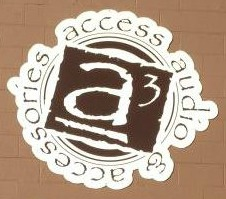 "In our 15 years, we have seen the industry grow from a stereo system and automatic starts to sophisticated and complex integrated systems that require ongoing training and knowledge," states Nate Gibson, Access Audio Owner.
Fort Dodge, Iowa (PRWEB) July 10, 2017
"Who U Rollin' With?" Access Audio that is who!
What started out as audio solutions and remote entry starts for the family car has evolved over the last 15 years to include street rods and police and emergency vehicles with a wide variety of products and services.
Access Audio product lines are considered industry leaders of remote vehicle starts and security systems. Sensitive electronics of today's vehicles requires specifically designed car starters and car alarms along with expert installers. That is also why Access Audio is frequently asked to beta test products before they are released.
The audio systems used today at Access Audio are designed and built with innovative features, the highest quality control standards and are the most environmentally friendly remote starters on the planet.
Access Audio and installer Tony Blomberg are nationally recognized by Mobile Electronics Association as one of the top 100 retailers and installers in the mobile electronics industry. Award winners must consistently demonstrate professionalism and continued education as cornerstones in the industry in order to be a recipient of the award. Locally, Access Audio has been selected as the top auto audio business for the Reader's Choice for the last 12 years.
Police and emergency vehicles require expert installation for complex security systems and equipment. These vehicles are wheeled in as a car and go out as a police interceptor. Access Audio is the turn to provider with the extensive expertise in the specific needs of public safety vehicles.
Outfitting a wide range of vehicles for outdoor activities is also in high demand at Access Audio. Boats, ATVs, golf carts and classic cars can be seen going in and out of the installation bays with new audio equipment. Each are installed with specially designed systems based on the customer's requests.
"In our 15 years, we have seen the industry grow from a stereo system and automatic starts to sophisticated and complex integrated systems that require ongoing training and knowledge," states Nate Gibson, Access Audio Owner. "The industry is changing every day and we work hard at Access Audio to make sure we are staying up to date for our customers."
Access Audio is located at 500 1st Avenue South, Fort Dodge, Iowa. Additional information is available at the new website http://www.accessaudiofd.com and by calling 515-573-4466. Follow along at Facebook and Instagram to see more on "Who U Rollin' With?"