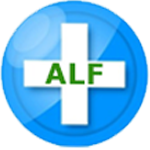 ALF has highly trained, experienced customer service representatives who provide superior customer service, 24-hour approvals, low rates, and accident lawsuit funding guidance
Cincinnati, OH (PRWEB) March 30, 2015
Accidentlawsuitfunding.com, a leading national lawsuit funding firm, announced a new cash advance program for their clients as well as pre-settlement funding rates. The new program is for clients who have been denied more funding because they have already received a prior lawsuit funding advance. This new program is more aggressive than what most funding firms provide in the market because ALF is willing to offer lower rates and fees in certain cases in order to make the transaction possible and costs reasonable. In light of this new program, ALF urges plaintiffs who have been denied by a previous legal finance firm to apply directly with ALF. ALF's representatives and underwriting team are highly trained and experienced to quickly evaluate these cases and get approvals for quick law cash.
ALF, a law cash advance company, as well as their funding partners, are sufficiently prepared to service higher-end clients who need large lawsuit cash advances, and this new cash advance program ensures that plaintiffs with prior lawsuit funding from another firm in the industry won't be denied based on that simple fact alone. ALF is staffed with representatives who provide superior customer service, approvals within 24 hours, low rates, and accident lawsuit funding guidance. ALF can also help with other services, including surgical funding, even if the victim involved has insurance to cover the required procedure(s).
Chris Janish, CEO of ALF, commented on the company's new program, "We believe this new program will enable us to assist a much bigger market of plaintiffs who need pre-settlement lawsuit money or surgical funding on their pending lawsuit, even if they have previously received a prior lawsuit advance from another firm. Typically, plaintiffs are not able to access funds after already receiving one funding, however, our company specializes in this area and we are able to provide some of the lowest rates and fees in the industry in order to keep costs down for our clients."
To contact ALF to find out more information on the new funding program, or to fill out an application for lawsuit funding online, visit: http://accidentlawsuitfunding.com/how-you-can-reach-us
Below is a list of just some of the cases that ALF is accepting funding applications on in 2015 for their new funding program:
Airplane or Aviation Accidents, Person Injury Accidents, Amusement Park Accidents, Bicycle Accidents, Bus Accidents, Car and Automobile Accidents, Casino Accidents, Construction or Labor Law Accidents, Cruise Ship Accidents, Defective Products or Pharmaceutical Drugs, Dog Bite Accidents, Jones Act, Maritime, Boat, or Ship Accidents, Medical Malpractice Accidents, Motorcycle Accidents, pedestrian Accidents, Police Brutality or Assault and Battery, Premise Liability Accidents or Slip and Fall Cases, Semi or Tractor Trailer Wrecks, Settled Cases, Surgical Funding, Swimming Pool accidents, Taser Cases, TBI or Brain Injury Accidents, Train or FELA Railway Accidents, Truck and Commercial Vehicle Accidents, Workers Compensation Accidents, and Wrongful Death Accidents.
Visit ALF's website for more details and information on how the ALF funding process works: http://accidentlawsuitfunding.com/how-the-process-works
If you, or a loved one, have been seriously injured and have a personal injury accident lawsuit that you need settlement or pre-settlement lawsuit funding for, even if you have already received prior funding, apply online at: http://accidentlawsuitfunding.com or call the company's toll-free hotline at: 877.571.0405 where live agents are always available to take your call and answer any questions you may have.
Be advised that the company funding programs should not be confused with any of the following: lawsuit loan, lawsuit loans, settlement loan, settlement loans, or a pre-settlement loan, as sometimes referred to from prospective clients. The lawsuit cash advance is a non-recourse transaction in which the client only has to repay the funds if their lawsuit is successful.
Source: Accidentlawsuitfunding.com
Contact:
Chris Janish, CEO
Ph. 877.571.0405