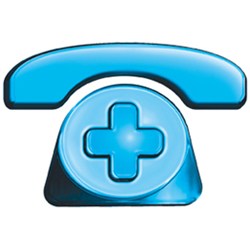 Formal training to properly fit child car seats
London, UK (PRWEB UK) 15 August 2013
How many parents and grandparents know how to properly and safely fit a child car seat in their car? The statistics suggest that specialised training in fitting a child car seat is needed, and the Royal Society for the Prevention of Accidents, Scotland, has put this into action. As part of RoSPA Scotland's commitment to Scotland's Road Safety Framework, road safety professionals will receive this training and pass it down to members of the public.
Delegates on the course will be trained on how to choose and fit a wide range of different types of child car seats and restraints, in addition to being informed about up-to-date legislation and safety regulations.
Statistics released by RoSPA show that a total of 1,588 children up to the age of 4 were injured or killed in a road accident during 2010. RoSPA state that if a child is unrestrained, a crash at a speed of 30mph would result in them being 'thrown forward with a force of 30 to 60 times their body weight.'
Highly-regarded accident and claims law firm, the Accident Advice Helpline, process many claims for compensation following car accidents involving children. A spokesperson for the company said,
"These statistics illustrate that more needs to be done to protect our children when they are in the car. We hope that this specialised training will help to reduce these worrying figures and make people aware of the importance of fitting their child car seat properly."
RoSPA suggest that one of the best ways to keep children safe in the car is to make sure that their car seat is appropriate for their child's size and weight. This means thinking ahead to when a child will be slightly older, and considering whether an existing car seat can be adjusted, or if a new one will need to be purchased.
The Accident Advice Helpline is one of the UK's top accident and claims law firms, providing specialist advice to anyone thinking of making a car crash compensation claim. Speak to their helpful accident injury claims advisors on 0800 6897 221, or take a look at their website for further information.