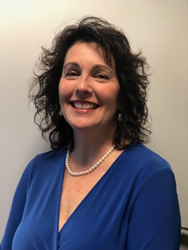 It's an exciting time to be a part of IASA, and I look forward to getting started.
DURHAM, N.C. (PRWEB) December 19, 2019
The Insurance and Accounting Systems Association (IASA), one of the insurance industry's largest and most well-represented trade organizations, recently selected Kerry Crockett as its new Executive Director. Crockett joins IASA during a period of tremendous growth and will look to leverage her broad-based association experience to assist IASA in meeting its goals for the future.
"IASA is at an exciting cross-road in its growth and looking to take the next step forward with a vision for the future that positions IASA at the forefront for providing best-in-class content, educational and networking opportunities," said Beech Turner, Chairman, IASA. "Kerry brings extensive experience in association management, coupled with strategic leadership and business acumen that will drive forward IASA's offering to its members and volunteers, providing opportunities for enhanced growth and continued success."
Kerry joins IASA after serving as the associate executive director for the International Society for Magnetic Resonance in Medicine (ISMRM), an 8,500-member international association and its technologist section, the Society for MR Radiographers and Technologists (SMRT). During her time with ISMRM, Kerry successfully guided development and implementation of strategic plans for increasing SMRT's global positioning. Prior to her work at ISMRM, Kerry also served as executive director, director of meetings and chief financial officer for the United States & Canadian Academy of Pathology (USCAP).
"I am thrilled to be joining IASA at this time. As IASA ramps up for the 2020 Annual Conference, I look forward to working with the board, staff and volunteers to enhance the conference offering for 2020 and beyond to build a truly sustainable, engaging experience for all," said Kerry Crockett. "IASA is well-positioned to offer its members the education and training to help enable growth across the board. It's an exciting time to be a part of IASA, and I look forward to getting started."
Kerry holds a Master of Business Administration from the University of Phoenix as well as multiple certifications, including Certified Digital Event Strategist, Certified Association Executive and Certified Meeting Professional. She has served on the board of the Professional Convention Management Association (PCMA) since 2017 and allots her spare time volunteering with local area animal rescues. She is also a talented photographer who enjoys traveling, gardening and reading.
About the Insurance and Accounting Systems Association® (IASA)
IASA is an education association that strives to enhance the knowledge of insurance industry professionals, and participants from similar organizations closely allied with the insurance industry by facilitating the exchange of ideas and information. IASA is one of the insurance industry's largest and most well represented trade associations. IASA membership includes insurance companies of all types (Property & Casualty, Life, Health, Fraternal, HMO and others) as members, as well as companies serving the insurance industry, regulators and organizations more broadly representative of the financial services industry, including banks and investment brokerage firms. For more information about IASA, its membership and its programs visit IASA.org or visit us on Facebook @iasainc, Twitter @IASAINC and LinkedIn.
Contact:
Sharon Murphy
smurphy@talley.com
1.856.423.7222 ext. 259