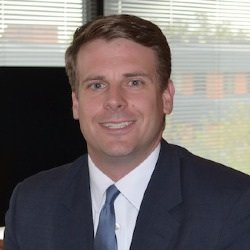 "Lauren is among the best, most experienced family law attorneys around. We're excited she's joining our team.""
WESTMINSTER, Md. (PRWEB) November 18, 2019
Albers & Associates is pleased to announce the addition of accomplished family law attorney, Ms. Lauren Macari, to the firm as a Senior Attorney as of November, 2019. Ms. Macari is licensed to practice law in Maryland.
Ms. Macari received a Bachelor of Arts Degree from DeSales University and a Juris Doctorate from Thomas M. Cooley Law School. Through her career Ms. Macari has gained invaluable experience in how to maneuver through complex family law cases. She offers her clients aggressive litigation inside the courtroom while also providing the support and compassion her clients need outside of the courtroom.
Practicing since 2011, Lauren understands what's at stake and she handles each case with sensitivity, skill, and dedication. Her expertise and experience in various areas of family law make her a sought after advocate for clients throughout Maryland.
Lauren is a member of:
The Maryland Bar Association
The Baltimore Bar Association
"I am excited to announce this experienced addition to our Family Law team. When you want to be recognized as a top firm, you must recruit the most experienced, and talented attorneys. Ms. Macari is among the best, and we're excited she's joining our team." - Ross W. Albers, CEO of Albers & Associates. He continues "We are continuing in our mission to attract and retain highly talented and motivated attorneys serving clients throughout Maryland.".
About Albers & Associates
Albers & Associates have offices located in Carroll, Howard, Frederick, and Baltimore Counties. The four offices represent clients throughout Maryland in a range of legal matters. Albers & Associates take a personal interest in each client. You need an attorney that will listen to you and understand your unique situation, whether it be a criminal arrest, complex divorce and custody case, drunk driving charges, or an injury caused by an automobile accident. For more information visit http://www.rossalbers.com/
About Growth Solutions Team
The Growth Solutions Team is a leading provider of Business Consulting Services including, Strategic HR, CFO Advisory, Sales & Customer Service Training, and Small Business Advisory services. Our team assists companies with growth in sales, profitability, and improved cash flows. For more information visit the website at https://growthsolutionsteam.com