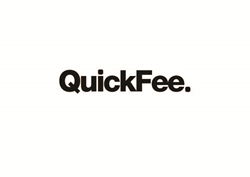 "With technology bringing convenience to many aspects of our personal lives and in business, it's wonderful to work with a group that recognizes the importance of ensuring their members are equipped to deliver this same convenience their clients."
GAINESVILLE, Fla. (PRWEB) August 02, 2018
CPAmerica International is proud to welcome QuickFee as a new preferred provider for the association. This new relationship gives member firms an exclusive opportunity to access award winning technology built for CPA firms to streamline collections and conveniently allow clients to pay their fees online.
"We are very excited about our new relationship with CPAmerica International," said Kyle Redding, National Sales & Strategy at QuickFee. "With technology bringing convenience to many aspects of our personal lives and in business, it's wonderful to work with a group that recognizes the importance of ensuring their members are equipped to deliver this same convenience their clients."
"We welcome QuickFee as a new preferred provider for the association," said Alan Deichler, president of CPAmerica. "CPAmerica preferred providers must go through a stringent approval process in order to get the seal of approval from the membership."
About CPAmerica International:
2018 marks the 40th anniversary of CPAmerica International, an accounting association made up of independent certified public accounting firms that is built on four key goals: to continuously improve; to make more money; to strengthen relationships among member firms; and to bring prestige to firms both domestically and internationally. As a member of the eighth largest global accounting network Crowe Global, CPAmerica expands to 216 independent accounting and advisory services firms in more than 130 countries, and has a combined firm revenue of $3.8 billion. Learn more about CPAmerica at http://www.cpamerica.org.
About QuickFee:
After eight years of innovation in Australia's accounting and legal industry, QuickFee has expanded into the US Market with immediate success gaining the attention of over 140 CPA firms in under 24 months, including some of the nation's Top 25 firms! Six months into their US journey, QuickFee was named "2017 Top New Product" by Accounting Today. Built by CPAs for CPAs, QuickFee's unmatched payment portal is an essential tool used by firms of the future.