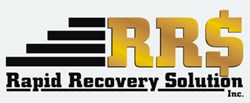 Bohemia, NY (PRWEB) December 14, 2013
Rapid Recovery Solution, Inc. stresses the importance of responsible financial planning when faced with accumulating debt, even as one's circumstances change.
A December 12 article from Forbes titled "Financial Confession: I Make 6 Figures…And I'm In Debt" tells the story of Holly Michaelson, a 28-year-old pharmacist digging her way out of credit card balances. Despite her high income, steep medical bills from an auto accident and $400 a month for student loan payments restricted her financial freedom considerably. However, Michaelson acknowledged her budgetary dilemma only after closely evaluating her credit card statements, which included many frivolous transactions. Within a few months of using the card, she was $14,000 in debt.
To fix her financial quandary, Michaelson cut out all unneeded purchases, such as a monthly Netflix membership and frequent nights out at Manhattan clubs and restaurants. She thoroughly surveyed her income, necessities and outstanding obligations before creating a plan for debt fulfillment. Michaelson would begin paying between $800 and $1,000 every month to creditors until her balances are wiped clean.
John Monderine, CEO of Rapid Recovery Solution, approves of this approach. "A wide range of Americans can relate to Ms. Michaelson's story. It reminds us that no individual, even those who make $100,000 annually, are immune to the dangers of accumulating debt."Monderine continues. "Michaelson's strategy is one that we as an accounts receivable collection agency constantly advocate. A details self-evaluation of one's finances, followed by a swift removal of wasteful purchases, is essential to realizing financial security. The game plan must also include a firm amount to be allocated each month for debt payments."
Founded in 2006, Rapid Recovery Solution, Inc. is headquartered at the highest point of beautiful Long Island. Rapid Recovery Collection Agency is committed to recovering your funds. We believe that every debtor has the ability to pay if motivated correctly. We DO NOT alienate the debtors; we attempt to align with them and offer a number of ways to resolve not only your debt but also all their debts.