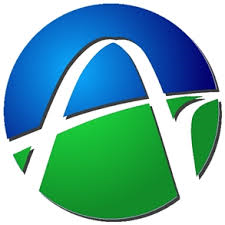 Sky-high medical debt often drives people into bankruptcy. But even smaller medical bills can impact one's credit.
Falmouth, ME (PRWEB) September 30, 2014
According to federal statistics, about 75 million adults in the U.S. experience problems with medical bills -- and more than half of those individuals were contacted last year by a collection agency for unpaid medical debts.
Depending on the severity of a healthcare crisis, medical bills can run into the thousands or even tens of thousands of dollars. A recent study by the Federal Rerseve found the great majority of medical debts on Americans' credit reports – more than 85% of them – are for bills less than $500.
"Sky-high medical debt often drives people into bankruptcy. But even smaller medical bills can impact one's credit," says Judy Sorensen, president of the Association of Credit Counseling Professionals, ACCPros.
"So it's important for consumers to understand their options," Sorensen adds.
ACCPros officials recommend the following three ways to help lower your medical debt.
1. Watch Your Budget
Too often, when people create a household budget, they forget to factor in health-related expenses, like co-pays, emergency trips to the doctor or out-of-pocket medical costs that aren't covered by health insurance.
"Medical expenses that aren't budgeted for can wreak havoc on your family's finances," says Sorensen. As a result, she advises consumers to always include a "medical" category in your monthly budget.
Sorensen also notes that individuals and couples who don't plan for medical expenses typically wind up putting those bills on credit cards, which can drive a family further into debt. This can frequently be avoided with proper budgeting.
2. Scrutinize Your Medical Bills
Every time you visit a hospital, clinic or healthcare provider, make sure you request a detailed, itemized statement of your bill. Upon receiving it, double-check each and every charge to make sure you're not overbilled – or even worse, charged for products or services you never received.
To check the trueness of your billing statement, ensure that the dates and times match the times you were actually at a facility. It's also helpful to make notes about what you did and received during your hospital stay or healthcare appointment. You don't want to later get billed for shots, injections, medicine or other items that may not have actually been dispensed to you.
Your own notes will help you to later recall the specifics of test, procedures and medicines you received.
"If you see something questionable on your medical bills, contact the provider for an explanation or a removable of that charge," Sorensen says.
3. Negotiate With Health Care Providers
Most consumers don't know this, but you can negotiate healthcare costs with a doctor or other healthcare specialist – especially if you do it upfront, before you actually receive medical services. The key is to agree only on a rate that is "reasonable." Paying $5 for a bottle of aspirin might be OK, but $25 for that same bottle is ridiculous.
To know "reasonable" rates for procedures, check-ups, exams or surgery, you must know the going rate that a physician would be paid or reimbursed by an insurance company for those services.
Luckily, you can get this information simply by knowing that medical practitioners frequently cut their full-price bills to Medicare rates, which are commonly used as a benchmark for costs. Check Medicare reimbursement rates (i.e. the Medicare Fee for Service Schedule) on the Center for Medicare & Medicaid Services web site at: http://www.cms.hhs.gov. Armed with this knowledge, you can typically get doctors to knock off one-third to one-half of their normal billing rates.
Don't be afraid to also seek discounts from the hospitals, clinics and healthcare professionals that service you. Such discounts may be available based on your income status, whether or not you're working or receiving public benefits, or other personal conditions.
Managing medical debt is important to your overall finances and credit standing.
Fortunately, there is one bit of good news regarding medical debt and its impact on your credit. Recently, Fair Isaac, the company that created FICO credit scores, said that it would
This decision came in the wake of a May report by the Consumer Financial Protection Bureau that medical debt collection items on a credit report often don't accurately reflect a consumer's creditworthiness.
The member agencies of ACCPros are skilled in working with consumers nationwide who are deep in debt. They are familiar with state and federal laws and can assist Americans with resolving delinquent credit card bills, past due medical accounts and other unpaid obligations.
About ACCPros
The Association of Credit Counseling Professionals, ACCPros, is the credit counseling industry's newest and fastest growing trade association.
ACCPros hopes to distinguish itself from other associations by placing an emphasis on ethics and compliance and focusing on best practices, quality service, education, training, and professional ethics.
ACCPros member agencies can be a great resource for consumers seeking help managing their debt. Call the toll-free ACCPros Locator Line at 800-635-0553 to speak with a certified credit counselor at an agency licensed/registered in your state.