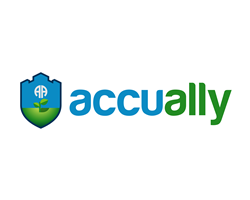 FORT LAUDERDALE, Fla. (PRWEB) February 26, 2019
AccuAlly, a top-quality provider of small business bookkeeping services in South Florida, welcomes visitors to explore their newly refreshed website https://www.accually.com/. The new site structure was designed to provide a more user-friendly experience and an improved navigation system for users to explore all the customized accounting services AccuAlly has to offer.
What makes AccuAlly different from other online bookkeeping services is how client-oriented they are. Built for small businesses, AccuAlly caters to the unique needs of each client so business owners can focus on running their business.
Each client receives a dedicated accountant who owns their brand and is easily reachable for questions or concerns. With AccuAlly, there are no long on-hold wait times to speak with a representative.
Overall, the website enhancements were created for users to easily find information about AccuAlly's personalized bookkeeping services tailor-made for each of their clients.
For users who are interested to learn more about AccuAlly's customized accounting plans, the main menu now features a "How It Works" page. In four simple steps, AccuAlly makes it easy for small business owners to see AccuAlly's process and get started.
Your "Ally" for all things accounting, AccuAlly encourages small business owners to chat with a member of the AccuAlly team on the new website, schedule a consultation, or contact them directly by phone.
More about AccuAlly
Based in South Florida, AccuAlly offers a wide range of services to properly suit the financial needs of a company. These solutions include bookkeeping, tax planning and consulting, sales tax audits, payroll services, new business incorporations, and IRS debt negotiations. With 35 years of combined experience, the AccuAlly team has mastered accounting for industries ranging from hospitality to product retail. For more information, visit their website or call 1(800)658-1324.