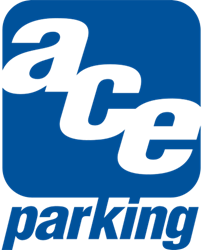 Dallas, TX (PRWEB) August 24, 2014
Ace Parking has announced that they are seeking a human resource generalist for their Dallas, Texas location. The company is one of the largest parking management companies in the nation, and they are well-known for their innovative approach to employment practices. The company customizes the positions they are looking to fill by basing the job description on the strengths and abilities of the applicant. This approach has been quite successful, resulting in productive and satisfied employees.
The company is seeking a candidate that has a Bachelor's degree in business or a related field, along with over three years of experience in a role as a human resource generalist supporting over 300 employees. The ideal candidate will also have a thorough understanding of the relevant federal and state employment laws and regulations, experience managing issues with employees from investigation to resolution and excellent communication skills.
"We are very excited to bring in a new member to our team," said Keith Jones of Ace Parking. "The HR generalist role is a very important one, and we are looking forward to meeting with many qualified applicants in order to find the right individual for this position."
Ace Parking is a family-owned business that has been in the parking management industry for almost 65 years. The company was founded by Evan Jones and has since been overseen by his son, Scott Jones, and his grandson, Keith Jones. The stability and consistent success of this company has made them a very attractive option for prospective employees.
At Ace Parking, Keith Jones recommends that interested candidates seek more information through the company's website. The company has posted a great deal of information regarding the requirements of the position and some of the basic responsibilities that are involved in this position. The application process is also done through the website, which is a very simple and intuitive process.
"We cannot wait to welcome the newest member of the Ace Parking family," said Scott Jones of Ace Parking. "We value our employees greatly, as we know and understand the important role that they play in the success of our company. We have worked very hard to create a welcoming work environment that fosters positive and consistent results."