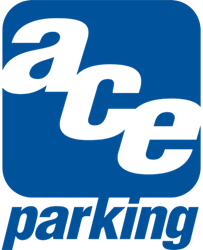 (PRWEB) August 21, 2014
At Ace Parking, Keith Jones has announced the availability of a wide range of jobs, including positions such as valet and hotel site manager. The company is currently seeking qualified applicants for these positions, all of which are located in a variety of different cities throughout the country. The company is known for its excellent treatment of employees, competitive pay, benefits and opportunities for advancement.
The company is accepting applications for employment through its website, and there are currently over 170 positions available. Ace Parking has been in business for almost 65 years and is one of the largest parking management companies in the country. Ace Parking is not only known for its reputation as one of the foremost parking management companies, but it is also known for its history of corporate responsibility and its commitment to serving the community.
"There are a wide range of positions currently available at Ace Parking," said Keith Jones of Ace Parking. "We feel that it is very important to value every aspect of our business and that obviously includes our employees. We strive to ensure that we have an exceptional corporate culture and a welcoming work environment at all of our locations nationwide."
Each job posting has a very clear description of the qualities possessed by a desirable applicant and the various responsibilities that each job entails. The application process has been made simple and intuitive through the use of the company's website, making it very easy for prospective employees to apply to one or more positions within the company.
"We are grateful that we have these opportunities to bring in new employees to join our company," said Keith Jones of Ace Parking. "This is a wonderful, family-owned company that cares a great deal about its team members and we are very much looking forward to our new employees experiencing the great company culture that we have worked so hard to achieve."
In order to apply for a position with Ace Parking, Keith Jones recommends visiting the company's website as soon as possible. While there are currently a great deal of positions available, the company does expect to fill those positions relatively quickly.