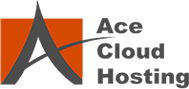 Our always-on support ensures that cloud experts are always at the beck and call of the tax professionals. Moreover, we are offering some exciting offers this tax season to ensure it is not a burden on their pockets as well.
POMPANO BEACH, Fla. (PRWEB) January 22, 2020
Ace Cloud Hosting recently introduced various offers and discounts to help accountants and tax preparers during the tax season 2020. Ace Cloud Hosting is a managed hosting provider that specializes in tax and accounting software hosting and is also an Intuit Authorized Commercial Hosting Provider for QuickBooks software.
Users can choose from any of the following offers and get hosting at a reasonable cost.

Switch & Save Offer: Switch from other hosting providers and get up to 30% off and instant free data migration.
Volume Discounts Offer: Get up to 20% off on hosting QuickBooks and any tax software for 6 or more users.
Applications Hosting Offer: Get up to 50% off or $19.50/user/month off for the first 3 months
CPA Offer: Get Lifetime Hosting for QuickBooks FREE for CPA (only one user)
Right now, the company is offering QuickBooks hosting services starting from $34/user/month. These offers will reduce the purchasing price of QuickBooks hosting by up to 50% per user.
The offers mentioned above are applicable for any accounting software (such as QuickBooks and Sage) or tax software (such as Lacerte, Drake, and ATX). Apart from this, users can also opt for a fully customizable private cloud server as per their requirements to host any third-party applications like MS Office, payroll software, and more.
Opting for these offers during the tax season will help tax preparers and accountants in streamlining the tax filing process, along with being pocket-friendly.
With these offers, users will get the following features from Ace Cloud Hosting at amazing prices –
100 days rolling backup
99.999% uptime guarantee
Enterprise-level security
Free setup and migration
High-performance Computing (HPC) servers
Dr. Sangeeta Chhabra, President of Ace Cloud Hosting, spoke at the launch event of these offers about her views on the changing technology in the accounting and the tax sector.
She said – "With the changes in technology and the increasing client demands, the tax filing process has become challenging for tax preparers. Accountants are always in need of reducing their operating costs. At Ace Cloud Hosting, we aim to provide the best services to our users to help ease their work. Our always-on support ensures that cloud experts are always at the beck and call of the tax professionals. Moreover, we are offering some exciting offers this tax season to ensure it is not a burden on their pockets as well".
These offers can be chosen by contacting Ace Cloud Hosting over call, email, live chat or signing up on their cloud hosting special offer page.
About Ace Cloud Hosting
Ace Cloud Hosting (ACE) is a leading provider of managed hosting services. The company has a global customer base for its services that include accounting and tax software hosting, virtual desktop hosting, managed server hosting, and more.
Ace Cloud Hosting was recently awarded the 2019 K2 Quality Award in the Customer Satisfaction category. It has also won various other awards previously, including 'User Favorite Award' by Accountex in 2016 and 'Great User Experience Award' by FinancesOnline in 2018.
For the upcoming tax season, customer can opt for customized cloud solutions for accounting and tax software hosting from Ace Cloud Hosting –
QuickBooks Desktop Hosting (All versions: Pro, Premier, Accountant, Enterprise, and POS)
Drake Tax Software Hosting
Lacerte Hosting
ATX Tax Software Hosting
Intuit ProSeries Hosting
ProSystem fx Tax Hosting
Sage Application Hosting
Ace Cloud Hosting has partnered with leading data centers in Phoenix, Houston, Dallas, and Chicago to deliver its services with a guaranteed uptime of 99.999% uptime. As a mark of its customer-centric services, the company offers built-in Disaster Recovery and Business Continuity (DR & BC) Feature along with always-on support over chat, email, and phone.
Ace Cloud Hosting is an Intuit Authorized Commercial Host for QuickBooks and QuickBooks Solution Provider that gives them the authority to sell genuine Intuit products to the customers.
To know more about cloud accounting solutions, visit https://www.acecloudhosting.com, get in touch with a Solutions Consultant at 1-855-ACE-IT-UP or send us an email at solutions[at]acecloudhosting[dot]com.