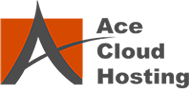 As competition during tax season pushes accounting firms and individually practicing CPAs to promote their businesses and rethink their operational strategies, the new marketing methods are required to grow the client base and retain them.
Florida, FL (PRWEB) May 25, 2017
As the tax season 2017 has just ended and the demand for tax professionals is expected to lower down, Ace Cloud Hosting has released a free white paper that offers industry-specific actionable insights to improve the customer retention rate for accounting firms and tax professionals. The white paper also gives tips to attract more clients for the next tax season.
The white paper, titled as 'Actionable Insights on Gaining More Clients and Maximizing Client Retention for CPAs', discusses what marketing and operations strategies can help gain optimum profits before, during and after the tax season. Backing the suggestions, using studies and surveys gathered from IRS, Capterra, Bain & Company, and many other industry experts, the white paper has been focused on delivering easily applicable solutions that can be adopted by accounting firms of any size.
Talking about the white paper, Dr. Sangeeta Chhabra, the Director of Ace Cloud Hosting, said, "For past 10 years, we've been serving the accounting community with accounting application hosting services. We intend to serve customers beyond our technology solution. Since the tax season has just ended and accounting pros have some peaceful time, the white paper offers them something that will help them - with business growth and customer retention."
She continued, "For the professionals in the data-driven industry, we have gone with tips that are supported by facts. We are hopeful, it will help our clients grow positively."
In the white paper, Ace Cloud Hosting has listed challenges that hinder customer retention and which marketing and operation strategies can help overcome those challenges. It also discusses the worth of social media platforms in connecting and impressing the clients. Other key points discussed includes – benefits of attending in-person accounting events, technologies aiding client interactions, temporary staffing, and some retention specific activities.
The white paper is available for free download on the official website of Ace Cloud Hosting. Here is the download link.
About Ace Cloud Hosting
Ace Cloud Hosting is an application hosting provider, based in Florida. Winner of User Favorite Award by Accountex USA 2016 in application hosting category, Ace Cloud Hosting (ACH) offers its exemplary hosting services for accounting applications to deliver a significant value to its clients. ACH is an Intuit Authorized Hosting Provider for QuickBooks desktop software and provides a wide range of cloud services including managed hosting, dedicated servers, application (such as - Sage, MS Office, ProSeries, Lacerte, etc.) hosting, etc., which help clients to achieve their business objectives by providing the best in class virtual office solution.