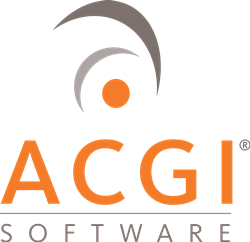 "Association Anywhere Standard Edition addresses the demands of an underserved segment of the association market."
COLUMBIA, Md. (PRWEB) November 05, 2019
ACGI Software, a market leader in enterprise association management software (AMS) and credentialing solutions, will be showcasing Association Anywhere® Standard Edition at AMS Fest on November 6-7, 2019 in Washington, DC.
Association Anywhere Standard Edition, a mid-market solution that centralizes data and automates workflows, is built on the same platform as the enterprise version and is packaged with many of the same advanced features. Standard Edition allows smaller organizations to manage processes for membership, events, complex accounting, and improve engagement by providing current insights across an entire organization. Preconfigured base modules and templates will allow associations to implement the system in half the time of the enterprise version and provides upward scalability for smaller organizations as user requirements expand.
"Association Anywhere Standard Edition addresses the demands of an underserved segment of the association market. With this lighter, yet powerful version of Association Anywhere, these organizations will benefit from enterprise features at a significantly lower price point," says Arj Devadas, VP of Sales and Marketing for ACGI.
AMSFest is a two-day event that brings together executives, AMS consultants, and AMS vendors to discuss system trends, innovations, technological development, and the future of AMS. Attendees can view the wide range of capabilities and benefits of Association Anywhere scheduled on:

Wednesday, November 6th from 2:05 PM – 2:45 PM
Thursday, November 7th from 1:20 PM – 2:00 PM
AMSFest 2019 is hosted by Association Trends and will be held at the National Housing Center in Washington, DC.
About ACGI Software
ACGI Software, Inc. is headquartered in Columbia, Maryland and develops and delivers innovative software for associations and credentialing organizations. Founded in 1996, we are a trusted leader in cloud-based association management software, credentialing systems, and best-practice services. The Association Anywhere® association management system and Certelligence™ credentialing management system are highly configurable and extensible through integrations with web, mobile, and back-office applications. For more information, please visit http://www.acgisoftware.com.