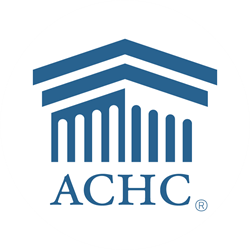 CARY, N.C. (PRWEB) December 04, 2018
Accreditation Commission for Health Care (ACHC) is excited to announce its new partnership with Imark Billing. This agreement allows Imark Billing customers to receive special pricing on ACHC's Home Health, Hospice, and Private Duty Accreditation services, as well as discounts on Accreditation University (AU) educational resources that help prepare association members for ACHC Accreditation.
"ACHC is looking forward to partnering with an organization with a history of expertise in home health and hospice billing," said Matt Hughes, ACHC Director, Business Management & Customer Service. "Together we can offer our customers valuable resources and education to help them maintain compliance with the vast regulatory requirements that accompany the home health and hospice industry."
Imark Billing was founded in 2003 to provide financial reimbursement assistance and operational consulting services to home health care and hospice agencies nationwide. Imark's staff offers over 15 years of expertise in the healthcare industry, as well as personalized service necessary to help clients achieve their financial goals. By specializing in Home Health and Hospice Billing, we have become experts and stay current with the changing regulatory environment. For more information, visit imarkbilling.com.
"Imark Billing and ACHC are aligned in the belief of a customer-centered approach to our businesses and that is why we are so excited and proud to be partnered with ACHC," said Lynn Labarta CEO, Imark Billing. "Together, Imark Billing and ACHC will provide our shared customers with valuable tools and information that puts them in a position for success."
ACHC is a non-profit accreditation organization that has stood as a symbol of quality and excellence for 30 years. ACHC offers nationally recognized accreditation services for home health, hospice, and private duty agencies. The organization has Centers for Medicare & Medicaid Services (CMS) Deeming Authority for Home Health, Hospice, and Durable Medical Equipment, Prosthetics, Orthotics, and Supplies (DMEPOS), and a Quality Management System that is certified to ISO 9001:20015. ACHC's consultative approach to accreditation is designed to improve the quality of patient care while enhancing business efficiencies through service-specific standards and industry-based best practices. Throughout the entire accreditation process, ACHC is dedicated to delivering the best possible experience.
For more information on ACHC's Accreditation programs, or to download ACHC Accreditation Standards, please visit http://www.achc.org or contact customerservice@achc.org or 855-937-2242.