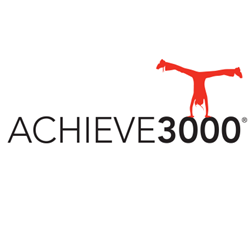 "The Summit will offer an unparalleled, engagement-focused learning experience," said Kevin Baird, Chief Academic Officer at Achieve3000.
LAKEWOOD, N.J. (PRWEB) March 18, 2019
Achieve3000, the leader in differentiated literacy instruction, and Successful Practices Network, a non-profit membership organization committed to improving student education, have partnered to present the National Literacy Summit. The Summit will take place November 11-13, 2019, at Disney's Coronado Springs Resort in Lake Buena Vista, Florida.
The Summit will draw educators from across the U.S. for three days of interactive professional learning and networking. Thought leaders, expert practitioners and students will share their perspectives on transforming the student literacy experience. Through guided facilitation, educators will build a plan to address their greatest opportunities and return from the Summit equipped to rapidly increase student outcomes.
The Summit will feature a lineup of national leaders in education including Ray McNulty, President of Successful Practices Network and National Dropout Prevention Center; Dr. Douglas Fisher, Professor and Chair of the Department of Educational Leadership at San Diego University; and Principal Salome Thomas-EL, Head of School at Thomas Edison Charter School. Additionally, expert practitioners, including Dr. Carol Ann Tomlinson and Bernadette Lambert, will share proven strategies. Attendees will have the opportunity to participate in a variety of interactive sessions and build a personalized, actionable plan for transforming literacy instruction within their districts.
"The Summit will offer an unparalleled, engagement-focused learning experience," said Kevin Baird, Chief Academic Officer at Achieve3000. "This year's theme of 'Literacy that Transforms' will combine the vision and practical knowledge of renowned thought leaders, expert practitioners and students, while giving attendees the chance to practice and apply an effective and innovative approach to literacy instruction that they can bring back to positively impact their communities."
At this year's Summit, educators can choose from a variety of session tracks that focus on trending concepts and the latest innovations in literacy, including:

What Works to Transform Literacy Outcomes: Using Best Practices to Accelerate Literacy
Leading a Culture of Literacy: Leadership & Organizational Strategy
Equity with Excellence: Rigor and Relevance in the Classroom and Curriculum
The Science of Innovation: Exploring and Testing New Practices and Technologies
"The goal of the National Literacy Summit is to help educators craft a usable, actionable plan that will contribute to creating a culture of literacy within schools and communities," said McNulty. "This will be a unique event that liberates us from the antiquated 'sit and get' philosophy of professional development, and instead, invites educators to be hands-on with the latest advancements in education."
Don't miss out. Early-bird registration is available now through May 31, 2019. Register today for this premier literacy experience at http://www.literacysummit.com
About Achieve3000
Achieve3000® believes literacy is the key to unlocking student success. Since 2001, we have partnered with schools and districts to accelerate literacy growth for all students in grades 2–12 with our flagship solution for proven-effective differentiated literacy instruction, Achieve3000 PRO. Now we support schools more broadly with Smarty Ants for personalized foundational literacy (PreK-grade 2) and Actively Learn (grades 6-12) for deeper learning. Our solutions help all PreK-adult learners reach their full potential and succeed in a rapidly changing global economy with increasing information demands.
About Successful Practices Network (SPN)
Founded in 2003, Successful Practices Network (SPN) has worked with schools and districts around the United States to ensure a rigorous relevant education system for ALL students. SPN's work focuses on supporting the use of these best practices along with focused data analysis to drive systemic improvements for schools, districts and students.