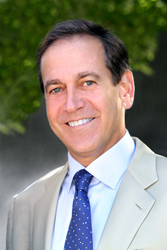 The Achilles tendon is vulnerable to injury, but with proper treatment and rehabilitation, the prognosis for full recovery is excellent.
NEW YORK, and GREENWICH, Conn. (PRWEB) August 07, 2018
The Achilles tendon, one of the strongest and most important tendons in the body, connects the muscles of the back of the calf to the heel bone and is crucial for walking and running. The tendon takes its name from the mythological Greek warrior whose mother dipped him in the river Styx to make him invincible but, because she held the baby by the heels and prevented his feet from touching the water, made him invincible only above the heel. Years later, the great Achilles was killed by a poisoned arrow shot into his heel. "Today's athletes don't have to worry about poisoned arrows," says Dr. Kevin Plancher of Plancher Orthopaedics and Sports Medicine, "but both recreational and elite athletes are vulnerable to overuse, partial tear or complete ruptures of the Achilles tendon."
What causes a torn Achilles tendon?
A complete tear of the Achilles tendon is most often seen in patients between the ages of 30 and 50 and is 5 times more common in men than in women. It seems to occur spontaneously – without previous injury to the tendon – but is more likely to occur because the tendon has been inflamed and has had chronic changes. According to Dr, Plancher, the Achilles tendon ruptures most often when there is a sudden, forceful movement of the foot downward against resistance. "It may happen rarely while walking or slow running," he says, "but is most common in explosive sports that require suddenly changing direction or pushing off the foot to jump, as in basketball, tennis, soccer, and football. It may also be caused by falling from a height or stepping in a hole."
Underlying illnesses such as diabetes, rheumatoid arthritis, and lupus may increase the risk of tearing the Achilles tendon. Increased age and obesity are risk factors, as are certain medications, including steroids and some antibiotics. "There are risk factors associated with conditioning as well," says Dr. Plancher. "Tightness or weakness in the calf muscles, fatigue, dehydration and increased intensity of activity all increase risk."
What are the signs and symptoms of a tear?
Physical symptoms depend on the extent of the tear – which can be partial or a complete break – and may range from no pain to severe pain and a popping or snapping sound when the injury occurs. "The patient may be unable to flex the foot, to push it downward, or to stand on the toes," says Dr. Plancher. "Walking is almost always severely hampered and it may be best to avoid putting weight on the leg."
How is a tear treated?
Treatment options depend on the extent of the injury as well as the age and activity level of the patient. Mild partial tears may heal on their own with rest, ice, compression, and anti-inflammatory medication. Surgery is generally recommended for severe complete tears in young, healthy athletes with a high expectation of future activity although non-operative procedures remain an option. The goal in each case is to reduce the risk of re-rupture and usually enables regaining strength, endurance and healing. Nonsurgical treatment may be offered as well for older, less active patients. Non surgical treatment could require a cast or walking boot for 6-10 weeks followed by physical therapy.
How can an Achilles tendon tear be prevented?
Dr. Plancher recommends several steps that can help prevent injuries:

Always increase the intensity of an activity gradually.
Strive for good flexibility; stretch the leg muscles and Achilles tendon before and after exercising.
Avoid activities that put stress on the tendon like uphill running and jumping.
Wear properly fitted shoes with good support and well cushioned heels.
Listen to your body! Stop exercising at the first sign of pain or tightness in the back of the calf or heel. Seek medical care if rest doesn't help or if the pain recurs on resuming activity.
"The Achilles tendon is vulnerable to injury," says Dr. Plancher, "but with proper treatment and rehabilitation, the prognosis for full recovery is excellent. And with conscientious conditioning and sensible precautions to reduce risk, injury can be avoided or its effects minimized."
Kevin D. Plancher, MD, MPH, is a board-certified orthopaedic surgeon and founder of Plancher Orthopaedics & Sports Medicine. He is a clinical professor of orthopaedics at the Albert Einstein College of Medicine in New York. Since 2001, he has been listed annually in the Castle Connolly directory as a "top doctor" in his field.
Plancher Orthopaedics & Sports Medicine is a comprehensive orthopaedics and sports medicine practice with offices in New York City and Greenwich, CT. http://www.plancherortho.com