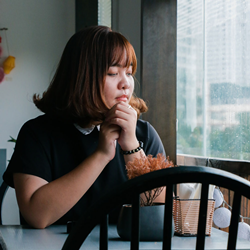 When it comes to Acid Reflux, 'the little purple pill' known as Nexium is the best choice for relief.
OVERLAND PARK, Kan. (PRWEB) October 07, 2020
TopConsumerReviews.com recently awarded their best-in-class 5 star rating to Nexium, a leader among Acid Reflux products available for purchase online.
For the millions of individuals who face a daily struggle with Acid Reflux, the desire for relief is almost palpable. Often experienced as a sensation of heartburn or with symptoms like dysphagia, hiccups or burping, nausea and bloating, this condition results when the stomach valve doesn't completely close after food moves through - or when the valve opens up too often. Acid Reflux becomes known as GERD (gastroesophageal reflux disease) when it happens at least three times a week. For both GERD and Acid Reflux, symptoms can be reduced or even eliminated completely with effective over-the-counter products that both heal the cause and fight the symptoms simultaneously.
"When it comes to Acid Reflux, 'the little purple pill' known as Nexium is the best choice for relief," affirmed Brian Dolezal of TopConsumerReviews.com, LLC. "Nexium 24HR works as a proton pump inhibitor, reducing the amount of stomach acid flowing up the esophagus. Taken in a 14-day course, many users get long-lasting results with just one round - but you'll get a total of 3 courses in every box, just in case your Acid Reflux proves to be more stubborn to manage. Best of all, it's affordable and easily purchased online for maximum convenience. As one of the medications most frequently-recommended by pharmacists and physicians around the world, Nexium 24HR achieves a first-place ranking among Acid Reflux products in 2020."
To find out more about Nexium and other Acid Reflux products, including reviews and comparison rankings, please visit the Acid Reflux category of TopConsumerReviews.com at https://www.topconsumerreviews.com/acid-reflux/.
About Nexium
Nexium (esomeprazole) is used to deal with gastroesophageal reflux disease, ulcers, and Zollinger-Ellison syndrome. It is also used for the prevention of gastric ulcers induced by pain-relieving NSAIDs. Nexium is available in several formulations (Nexium gastro-resistant granules for oral suspension, Nexium gastro-resistant Multi-Unit Pellet System (Nexium MUPS™) tablets, and Nexium injection/infusion) with varying approved indications. The rights to over-the-counter Nexium were externalized to Pfizer Consumer Health in 2012.
About TopConsumerReviews.com
TopConsumerReviews.com, LLC is a leading provider of reviews and rankings for thousands of consumer products and services. From Acid Reflux to Colon Cleansers and Popular Diets, TopConsumerReviews.com delivers in-depth product evaluations in order to make purchasing decisions easier.