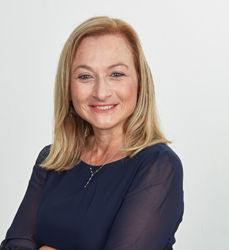 NEW YORK (PRWEB) October 20, 2020
Acker, the world's destination for fine and rare wine, announced today the appointment of Stacey Chervin Sigda as the company's General Counsel. The announcement comes on the heels of Acker's latest appointments of Jamie Pollack as Global Managing Director of Business Development and Sales, and Alicia Martell, Global Head of Authentication and Quality Control. These hires comprise part of Acker's strategic plan to continue propelling its business to the forefront of the fine and rare wine industry. Through Stacey's installation as legal counsel, she will advise on legal matters across Acker's many global opportunities, offices, and entities.
Stacey previously served as Senior Vice President, Associate General Counsel and Global Employment Counsel at a competing firm, and will be bringing her extensive wealth of expertise in legal compliance, litigation, negotiations, and mergers and acquisitions to Acker. With her almost three decades of legal experience and specialized knowledge of the wine business, Stacey has spearheaded significant legal work within the auction industry.
Notable among her many accomplishments, last fall, Stacey played an important role in facilitating the $2.7 billion dollar BidFair merger with Sotheby's, converting the company from a public to a private entity. Globally, she was responsible for legal function at Sotheby's with substantial work in legal matters in Hong Kong and London. Her wealth of experience will serve Acker's already established presence in Hong Kong and most recently, London and Denmark, as the company continues its global expansion.
"I am delighted to join Acker's strong executive team to further their vision of expansion and the highest standard of compliance in the fine wine space," said Stacey. "I'm looking forward to bringing my experience to this already stellar organization, overseeing its many arms of international business."
Said Acker CEO, Irv Goldman, "We are thrilled to welcome Stacey to our executive team. As a successful attorney with an outstanding legal career, her knowledge, expertise, and poise will be of tremendous benefit to Acker and its many businesses. I am confident that Stacey's addition will elevate our processes to the highest level of credibility and compliance and will be a pivotal effort in the history of our company."
Despite the pandemic, 2020 has been a year of growth for Acker with the rise of the global auction market, the opening of offices in London and Denmark, a new US operation in Delaware, and the launch of a new website. The company is also developing and expanding key luxury partnerships, working towards an even stronger 2021.
For more information, please visit http://www.AckerWines.com.
About Acker
Established in 1820, Acker is the oldest wine shop in America and the world's largest fine and rare wine auction house. Since third-generation wine merchant John Kapon, Chairman of Acker, started the auction business in 1998, the house has gained worldwide recognition. Acker offers a vast array of services, including cellar consultations, a deep retail inventory of fine and rare wine for immediate sale, first-class wine education amenities, and its né plus ultra – fine and rare wine auctions.