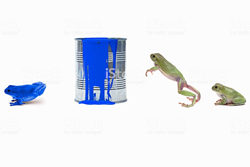 Errors are quite common with the use of Excel and consequently often lead to operational risk, and even worse, reputational risk
NEW YORK (PRWEB) June 24, 2020
AcordIQ, the leader in automated Waterfall administration software and services for private equity fund managers and administrators, has announced a new cloud-based Waterfall verification shadow service.
Waterfall calculations and associated fund administration tasks are one of the most important yet complex areas in private equity fund administration. Having an independent verification from a trusted source is a vital step for managers as they are all trying to keep pace through these extraordinary times with increased investor concern of their investments and regulatory scrutiny. Errors are quite common with the use of Excel and as a result, can often lead to operational risk, and even worse, reputational risk.
"With our ongoing commitment to innovation and helping our fund manager clients tackle the many complex tasks of fund administration and waterfall calculations, our new cloud-based Waterfall Administration Service provides a 'plug & play', independent and trusted verification of manager's profit allocation (carry), fees and expense disclosure to their investors for higher accuracy, assurance and compliance," said Patrick Brunner, Director of Product & Strategy.
AIQ's cloud-based platform solution is easy to integrate into your current workflow and will reduce your dependency on Excel and 'key-person' risks, aiding in audits and succession planning. Additionally, this will increase the transparency around carried interest, both from an internal allocation and investor perspective, providing clean, consistent record-keeping and higher-quality data processes. Furthermore, with our sophisticated carried interest models that handles all the nuances and complexities of waterfall arrangements, it allows you to optimize your carried interest, without over simplification that is often the case with Excel-based approaches, that can lead to the difference between a firm's partners receiving carry or perhaps not at all.
For more information on AIQ's Shadow Waterfall Administration Service, visit our solution web page.
About AcordIQ
AcordIQ is a global solutions provider of advanced technology and services to the private capital industry. AcordIQ was founded by financial industry insiders who understand the full spectrum of private equity fund accounting, distribution waterfall and all the complexity and nuances that come with investment cost management. AcordIQ is a privately held and funded company, headquartered in New York City, with offices in Europe and Asia. Visit us.