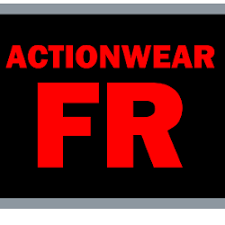 FocusPoint enables modern and intuitive webstores that automate order processing
BOSTON (PRWEB) July 28, 2020
Focused Impressions, making eCommerce and marketing easy to use for SAP Business One® users, announced today the successful go-live of FocusPoint™ at Actionwear Saskatoon Inc., a leading manufacturer of flame-resistant clothing. The implementation project integrated FocusPoint with the Actionwear SAP Business One ERP system to deliver a completely new website for B2B and B2C eCommerce -- all on a single platform. Actionwear purchased FocusPoint from Projectline Solutions, Inc., a gold-level SAP partner and reseller.
FocusPoint Makes Complex Order Processing and Pricing Easy
The Actionwear FR line of flame-resistant clothing includes unlined garments, insulated garments, Arctic apparel, and accessories sold directly by Actionwear. This extensive product line, compliant with standards for safety apparel including NFPA 2112 and NFPA 70E, can generate complex pricing and ordering processes -- all of which were manually entered into the SAP Business One system. Error-prone and time-consuming, manual order entry requires a substantial amount of customer service support to verify order accuracy.
"Actionwear takes great pride in manufacturing high-quality apparel for industries such as forestry, oil and gas, electrical, mining, and safety," noted Joe Reaser, co-owner of Actionwear. "We wanted to create an equally high-quality online buying experience for our customers, and we've achieved that goal with FocusPoint. FocusPoint enables modern and intuitive webstores that automate order processing and provide exceptional B2B and B2C eCommerce experiences."
Built exclusively for SAP Business One, "FocusPoint eliminates the need for third-party connectors or custom coding to offer the deepest integration with SAP business processes on the market," said Craig Stockmal, founder and CEO of Focused Impressions. FocusPoint's bi-directional connectivity with SAP Business One maps to any SAP or user-defined field to guarantee real-time system updates, "which ensures that both Actionwear and its customers have the latest pricing and ordering information at their fingertips," continued Stockmal.
With FocusPoint, Actionwear can create multiple apparel-specific webstores with feature-rich B2B and B2C capabilities that:

showcase pixel-perfect products and side-by-side comparisons
Detail product attributes with individual SKUs according to product specs
Set pricing for different groups/buyers
Support a variety of shipping requirements, settings, and methods (i.e., DHL, FedEx, UPS, etc.)
Integrate with more than 50 payment methods and gateways
Provide mobile responsive webstores
"The FocusPoint integration with SAP Business One has automated and streamlined order processing, invoicing, and shipping, which not only enhances the customer experience," said Reaser, "It improves our ROI in Business One and creates a platform for continued growth and expansion of Actionwear's eCommerce capabilities."
About Actionwear Saskatoon Inc.
Actionwear manufactures and supplies the Actionwear FR line of flame-resistant clothing. Founded in 1974 by the Reaser Family, the company has grown into one of the largest and most experienced privately held flame-resistant clothing manufacturers in Canada. We are committed to continuing the Actionwear tradition of innovative quality products and service excellence from a company you can trust. Through our effort and diligence, Actionwear has earned a reputation as a supplier of quality products. Visit Actionwear. Follow us on LinkedIn.
About Focused Impressions
Founded in 2014, Focused Impressions is a certified SAP Solution Provider dedicated to the SAP Business One global community. The company's flagship product – FocusPoint™ – provides innovative and affordable B2B and B2C eCommerce and marketing software with enterprise-level capabilities that are easy to use and manage. The solution is available from SAP resellers as well as direct sales to consumer products, retail eCommerce, wholesale distribution, and B2B management companies. Visit Focused Impressions. Follow us on LinkedIn and Twitter.
All product and service names mentioned herein are the trademarks of their respective owners.