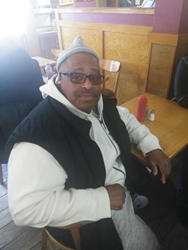 The prosecutor's deliberate presentation of prejudicial hearsay in violation of a pretrial ruling and misstatement of the law in closing argument amounted to plain error mandating reversal of the convictions in this case with closely balanced evidence.
CHICAGO (PRWEB) March 03, 2020
Voters should have grave concerns about "egregious" and 'deliberate" prosecutorial misconduct and deception in a case prosecuted by Jamie Guerra Dickler, a candidate running for Cook County Judicial Circuit Court, according to a People for Liberty and Justice for All, and a coalition of activists and organizations.
In prosecuting a drug case in 2013 against Army Veteran Terrence Moore, Guerra Dickler was admonished in a lengthy Appellate Court ruling overturning the conviction: "The prosecutor's misstatement of the law, and especially the egregious, deliberate violation of the court's ruling on the motion ..., threatened to tip the scales of justice against the defendant. Accordingly, because of the plain error, we must reverse the convictions and remand for a new trial.''
Read the appellate court decision here.
"Cook County saw a mandate when voters ousted Anita Alvarez for the Laquan McDonald cover up and the over-prosecution and over-incarceration of people of color - many of whom were innocent,'' said Guadalupe Rivera, a founder of the Liberty and Justice for All PAC that works for racial justice, among other issues.
Added Zerlina Smith of the West Side Democracy For America, one of several groups looking into the appellate court concern: "Prosecutors like Guerra Dickler cared more about conviction stats than people. She never should be a judge.''
Guerra Dickler is running for 6th Subcircuit judge of the Cook County Judicial Circuit Court against Anne Shaw, a civil rights attorney.
Moore was arrested for drug possession after a search of his aunt's home, but the court ruled the jury could not know Moore had been a target of the warrant. Despite this ruling Guerra Dickler put the information before the jury while questioning an officer.
It is unusual for appellate courts to single out an attorney, but in this case the Appellate Court of Illinois pulled no punches. "The prosecutor deliberately elicited the barred evidence.''
Moore's fate is endemic in the culture of former prosecutors on the bench, a huge part of the prison-pipeline epidemic that ruined the lives of generations of people of color. Moore, 54, a U.S. Army veteran, served three years and was in a work-release program when the appellate court reversed his conviction in 2017. He now lives on the West Side, trying to re-establish a life, Rivera and Smith say.
"I can't imagine a person who would do this to another human being anywhere in the court system, let alone as a judge,'' said Moore, the victim of Guerra Dickler's misconduct.
In addition, this raises questions regarding Guerra Dickler's disclosure, Rivera said. Guerra Dickler has earned ratings from bar associations and legal groups that require such reversals to be disclosed