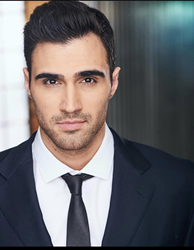 NCIS really works hard to keep everything as authentic as possible
LOS ANGELES (PRWEB) November 19, 2019
Actor Owen Saxon will guest star on the November 19 episode of NCIS. Titled ""MUSICAL CHAIRS," the episode has the NCIS team investigating the murder of a musician in the Navy's most elite band. NCIS is the long running police action series featuring a fictional team of special agents from the Naval Criminal Investigative Service. The episode, number 8 in the series' seventeenth season, will air 8pm PST on CBS network.
For the episode and his role, Saxon had to learn how to play the piccolo. "It's a very small instrument, which worked perfect for the part, me being a big guy," says Saxon. "NCIS really works hard to keep everything as authentic as possible."
Born in Los Angeles, CA and raised in Santa Cruz, CA, Saxon began his career in the entertainment industry with the aspirations of becoming a literary agent after being raised by an actress-turned agent and graduating from business school. He fell in love with the performing arts at a young age, however shelved the idea of pursuing an acting career due to the "feasibility" and "longevity" issues that most associate with the industry. After spending a few years as an executive assistant and rep in the film/advertising industries respectively, Saxon was inspired to fully commit himself as a performer after reading an interview with Robert DeNiro and how acting is a medium of "self expression." Saxon studied at Beverly Hills Playhouse and has appeared in feature films and television shows such as Lethal Weapon, Shooter, NCIS: LA, Days of our Lives, and General Hospital.