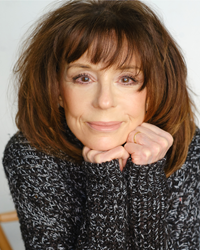 "A must-listen audiobook, tremendously impactful... a wonderfully enjoyable experience."
HOLLYWOOD, Calif. (PRWEB) June 09, 2021
It took almost ten years, but it's happening this week. Susan C. Riford's Black Rocks and Rainbows audiobook launches worldwide. And its early reviews have been glowing: "A must-listen audiobook, tremendously impactful. The narration is inviting and powerful, and the author does an extraordinary job of jumping into this historical legend's mind, making for a wonderfully enjoyable experience." (The Magic Pen) "A rollicking listening experience, a narrative-driven storytelling engine that keeps us wanting more." (Pacific Book Review)
This was a true passion project for Suzanne Ford. As she puts it, "My mother, Susan C. Riford, was a force of nature. When I found the nearly finished manuscript after her death, impeccably researched and brilliantly told, I knew it had to be brought to fruition. The novel was her final work before she died," Ford says. "I immediately realized that it was just made to be read aloud. As an actor, I was drawn to it for that reason, and as my mother's daughter and an avid reader all my life, I was driven by its very personal meaning to me. The story is such a fascinating and compelling adventure, fun to listen to for anyone, but especially for young adults."
Based on the life of a real person, Black Rocks and Rainbows tells the story of a beloved and legendary figure in Hawaiian culture. In 1807 Hawaii, Henry Opukahaia is an irrepressibly curious native boy who dives off a cliff into the sea and swims to an American merchant ship anchored offshore, embarking on an extraordinary adventure that will lead to an amazing accomplishment ... one that will change Hawaiian history forever.
This excerpt from the book details that moment in the story, the beginning of Henry's great adventure:
"He suddenly stopped stock still and stared, frozen in amazement.
Out in the bay below him drifted an enormous canoe. It had great white wings like a magnificent bird. As he watched, the boy saw tiny figures of men scurrying around on it. Some of them climbed up the tall poles that held the wings. Where had they come from? Were these the strange men with light skin his uncle had described?
Opukahaia was overwhelmed with curiosity. He wished the canoe would come closer to shore so he could see it better. Soon it would be dark, and tomorrow it might be gone.
Quickly, he unfastened his kahuna cape and laid it on the ground. He would swim out to the big canoe and see it for himself! Then he could tell his uncle and the other priests about these men who had come to their island. He scrambled halfway down the rocky cliff and dove off into the water below."
Thus Henry's amazing adventure begins. After storms, pirates, sea battles, daunting adversity, deep bonds with comrades and, most significant, the chance for him to master English—the ship arrives in America. Opukahaia realizes he desperately wants to keep learning but has no idea how.
He is found weeping on the steps of Yale College by a kind student who leads him to the school's President. Taken under his wing, Opukahaia becomes a scholar, and eventually creates the written Hawaiian language that is still in use today.
Suzanne Ford continues, "It is noteworthy that there has never been a full-length historical novel about Opukahaia, who is such a major figure in Hawaiian history and whose story carries a timeless message about the importance of education. Especially in this era of the dawning of deeper recognition of indigenous peoples and their heritage, this as yet unfamiliar but universal coming-of-age story is resonant and relevant to youth of any culture."
Distributed by Blackstone Publishing, the audiobook is available as of June 8, 2021, everywhere audiobooks are sold, including Amazon.com and Audible.com - in all audio formats: digital, CD and CD mp3.
For more about Suzanne Ford, visit SuzanneFord.com