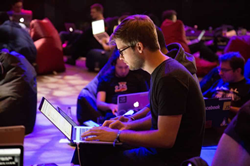 When Google flags a website, there are two consequences: a penalty or a ban.
HOUSTON, Texas (PRWEB) November 23, 2021
When it comes to digital marketing, one of the essential points to watch out for is a company's website ranking on Google. The better the rating, the higher it appears on the search results pages. There are numerous ways to improve a website's ranking, but Google's algorithm is strict, so Actual SEO Media, Inc. is offering some general tips on how to avoid Black Hat SEO tactics.

Black Hat SEO Tactics Businesses Should Avoid
"Black Hat SEO" describes the general term for practices that don't follow search engine guidelines. Exploiting loopholes can have long-term negative effects on a company's website, which do more than just push it down on the rankings.
Here's what to avoid when creating a website and adding content to it:

Avoid posting articles, blogs, or web pages that are poorly written or badly structured. Subpar article writing that has taken shortcuts is obvious to readers and can make a bad first impression. No one enjoys looking at pages full of typos and spam words, and potential clients are likely to leave rather than read any further.
Websites that are difficult to navigate can turn away both Google's bots and readers. Ensuring a sound website design with a proper structure and interlinked pages can help improve users' impressions and time spent on the website.

Keyword Stuffing and Duplicates
Stay away from repeating specific words and phrases. Content geared around keywords should be natural, and the keyword should be embedded where it makes sense. Google can red flag a website that's over-stuffing articles and other written content with the same phrases.
Ensure that the website doesn't have duplicate pages. Google can also red flag a website with pages that have the same content. Having duplicates across multiple domains is a sign of search engine manipulation, which Google and other search engines do not take kindly to.

Spam can detract from the website's value if there is any. If there are any "spam" comments on the website's blog, they should be moderated or filtered to encourage actual readers to engage with the content.

How Google Penalizes Websites that Use Black Hat SEO Strategies
Knowing how to avoid Black Hat SEO generally allows for better rankings on search engine result pages. With the frequent advances in technology and updates to Google's algorithms, sites using these strategies tend to be uncovered sooner or later.
Once Google flags a website for using Black Hat SEO tactics, accidental or not, there are a few consequences that can result from it: a ban or penalty.
Although it's rare for a website to be completely banned and removed from the search results, it is possible. If anything, websites are more often penalized somehow. Some common penalties are the following:

Lower Search Result Rankings
Little to No Results
Lowered Trust from Users
For a business to appear more legitimate online, it's better to stick to White Hat SEO strategies, which follow Google's guidelines and are optimized to the users' experience.
As a leading SEO company in Houston, Actual SEO Media, Inc. helps clients to expand their online presence. By using a variety of SEO services, the company aims to maximize clients' search engine optimization and widen their clients' scope of recognition. For more information, follow their social media, contact the office at (832) 834 - 0661, or by email at: info@actualseomedia.com.