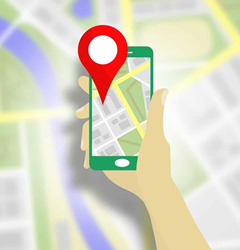 Although the shift the platform is going through will change how it works, it won't change the importance of the Google Business Profile itself.
HOUSTON (PRWEB) November 17, 2021
Google is always changing something, whether part of their algorithm or the name of one of their platforms. One of the most recent major changes is that Google announced that they're rebranding "Google My Business." Actual SEO Media, Inc. can explain how the changes that accompany this rebranding will affect local SEO in 2022.
By 2022, Google My Business's new name will officially be "Google Business Profile." This change to Google My Business, correction, Google Business Profile's name isn't the first one and probably won't be the last. And with this new name comes new features, which will affect how most businesses manage their local SEO and marketing on Google.
"Google makes updates all the time," Jamin Mootz, Actual SEO Media, Inc.'s CEO, stated when the news first dropped. "It doesn't change the importance of utilizing the marketing tools and platforms they have to your advantage. Even setting up a Google Business Profile helps tremendously, and all business owners should know the basics on how to. If anything, these new changes make it simpler and faster for small businesses to access their info online."

Changes to the Google My Business Platform and App
First, Google announced plans to retire the Google My Business app in 2022, so businesses are expected to slowly transition to the new platform and features between now and the new year. To help with that, Google has implemented features that allow single listing businesses to manage their information directly through Google Maps and Google Search.
Although this feature itself isn't "new," Google expects this is the method that will be the mainstay for single listing businesses moving forward. To do so, a local business owner just needs to search in their own business in the usual search bars in Search or Maps. For those familiar with this process, they'll know that editing information like the address, store hours, or photos is possible.
However, what is new are the following abilities:
claim and verify the listing
send and receive messages from customers
manage reviews
track the data on inbound calls
Businesses can directly edit and access these from the Search and Map menus. These changes will make it easier for businesses that only have one location, hence "single listing," to manage their profile on Google.
So what changes for those with multiple locations? For right now, nothing much. The Google My Business model and website will still be in effect for those with multiple locations. If anything, as single listing businesses shift to managing their profiles directly off of the Search and Map pages, the Google My Business website will primarily be for larger businesses.
As a leading SEO company in Houston, Actual SEO Media, Inc. helps clients to expand their online presence. By using SEO best practice techniques, Google's pay-per-click ads, and optimizing websites and GMB profiles, the company aims to maximize clients' search engine optimization and widen their clients' scope of recognition. For more information, follow them on Facebook or LinkedIn, or contact the office at (832) 834 - 0661 or by email at: info@actualseomedia.com.