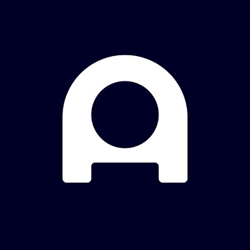 "Ada is a smart, scalable automation platform that not only improves efficiency but grows customer satisfaction. We're pleased to expand this partnership with Zendesk and continue to enhance both customer and agent experiences," Mike Murchison, Ada co-founder and CEO
TORONTO (PRWEB) February 27, 2020
Ada, the market leader for Automated Customer Experience (ACX), today announced a deeper strategic partnership with Zendesk, the customer service and engagement platform provider, aimed to help companies improve customer satisfaction by providing compelling personalized experiences for end customers.
Ada's automation capabilities now synchronize with Sunshine Conversations, a next-generation messaging platform that lets companies build interactive experiences on the world's most popular messaging channels to drive more conversational business experiences. Ada will help deliver personalized, automated interactions and seamlessly handoff to other business systems, such as Zendesk Support.
Ada's seamless integration with Zendesk improves the experience for both customers and agents. When live support is required, an Ada virtual assistant can be seamlessly deployed into all of the channels enabled by Sunshine Conversations, allowing a conversation that begins with a virtual assistant to escalate to a live agent without sacrificing the end-user experience.
"Customer service is a key competitive advantage for companies. Good service differentiates your business and adopting an automation-first strategy augments your ability to provide quality service," said Mike Murchison, Ada co-founder and CEO. "Ada is a smart, scalable automation platform that not only improves efficiency but grows customer satisfaction. We're pleased to expand this partnership with Zendesk and continue to enhance both customer and agent experiences."
More and more, industry leading organizations are choosing a best of breed approach using Ada and Zendesk side by side. Customers include Mailchimp, an all-in-one email marketing platform for small business, Upwork, the world's biggest freelancing platform, Qapital, a personal finance mobile application and one of the largest Caribbean mobile phone network and home entertainment providers.
"One of the biggest challenges facing customer-centric organizations is delivering personalized support at scale," said Warren Levitan, Zendesk VP of Conversational Business. "Solving this problem requires leveraging customer data and automation to make every interaction feel personal no matter what channel a customer is using. Together, Ada and Sunshine Conversations make this vision a reality enabling conversational business at global scale."
For more information, visit Ada at Zendesk Relate next week in Miami from March 3-5, 2020. Ada will also be presenting how automation-first models can raise CSAT scores and decrease support volume and overhead costs with customer David Clark, Sr. Director Customer Operations and Analytics, Mailchimp.
About Ada
As the market leader in Automated Customer Service (ACX), Ada is the only chatbot platform purpose-built to support an automation-first customer service strategy. By diminishing dependence on IT and uncovering new opportunities for revenue, Ada's automation is designed to transform the support model from a cost center to profit center. Headquartered in Toronto, Ada enables clients around the world, like TELUS, AirAsia, and UpWork, to put automation and AI at the front end of their customer service strategy, thereby freeing live support agents to have greater impact.