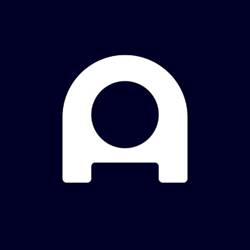 TORONTO (PRWEB) March 10, 2021
Ada, the leader in Automated Customer Experience (ACX), today announced that African-Canadian owned bookstore and cultural centre, A Different Booklist (ADB), is using Ada's AI-powered chatbot to grow its business and engage with new and existing customers. Leveraging conversational AI will allow ADB to focus on its core mission of showcasing Black literature and serving as a hub for Toronto's Black community. Ada's ACX Academy also introduces ADB employees to a new generation of skills in building bots and managing and optimizing automated customer experiences.
ADB opened as an independent bookstore in 1995, and its cultural centre was incorporated in 2015 as a non-profit hub and destination. Like many independent bookstores worldwide, ADB has struggled with the impact of COVID-19 shutdowns forcing more of its new and existing customers online, as well as increased demand for anti-racist titles. At one point, the owners emailed customers asking them not to call the store with inquiries because they were overwhelmed with calls. ADB's bot, Bookwame, will allow ADB to scale to meet these demands. Available to customers 24/7, the bot will provide instant responses to common questions about store hours, online tracking, memberships and gift cards, as well as provide real-time updates about ADB's community events.
Members of Ada's Allyship Employee Resource Group, Slay.da, initially approached the bookstore to offer support. Slay.da is dedicated to amplifying diverse and underrepresented voices from LGTBQ2+, Women/non-binary, and BIPOC communities. The members, already ADB customers, realized that they could create a positive business impact through a donated bot and provide a unique opportunity to learn new skills using Ada's ACX Academy and hands-on learning.
"At Ada, we believe that the best ideas can come from anyone and that unique and diverse backgrounds have not only shaped our ideas, created innovative products, but have transformed our world for the better. Slay.da and the Bot Donation Committee are eager to build partnerships with charitable organizations and businesses who are committed to the recognition, care and support of marginalized people everywhere," said Kareen Onyeaju, Lead, Diversity, Equity and Inclusion & People Operations, Ada. "Within Slay.da, we've established education and events committees led by Ada employees to provide internal educational resources, and encourage DEI discourse. Additionally, our hiring committee has partnered with community leaders, colleges, and universities across Canada to provide co-op placements at Ada for first-generation students. We're extremely proud, to support A Different Booklist, a Toronto institution and leader in elevating and advocating for the city's Black community, to meet the growing needs of its customers."
Ada's no-code, AI chatbot can be deployed in days, without involvement from technology teams, delivering an immediate return on investment. By automating inquiries, ADB will be able to instantly resolve customer questions. Ada also helps streamline and organize the process for customers to email ADB when needed, making it that much easier and faster for the ADB team to respond when customers need their help. Ada will help support ADB's ultimate goal to stay connected with customers, publicize events and promotions, and grow its business.
"The work we're doing with Ada represents how a new generation is coming together to solve problems. Ada's employees had a relationship with our business. They could have done nothing and mentioned our bookstore as a reference point, but the corporation took the initiative and reached out to us with a digital solution designed to address the needs of our business at a time when all Black-owned businesses needed support," said Miguel San Vicente, ADB. "We had to respond to the new world that COVID brought us, and that demands technology, participation and access. Bookwame will allow us to deliver ongoing communication with our customers, but ACX and this collaboration will lead to further skill development and opportunities for youth, staff, and volunteers."
"The future of customer experience demands a team that looks and acts differently than the teams that built the customer experiences of the past," added Mike Murchison, CEO and Co-founder, Ada. "We want to be a part of making the tech industry a more fair one, and our Diversity and Inclusion initiatives include both inviting diverse voices to the room and supporting businesses in our communities that are working to make the world a better place."
For information about introducing the benefits of Ada's AI-powered automation to your charitable or community-driven organization, reach out to botdonation@ada.support.
About Ada
Ada is the market leader in Automated Customer Experience (ACX). As the only chatbot platform purpose-built to support an automation-first customer experience strategy, Ada's AI-powered platform is designed to deliver the scale and impact that transforms customer support from a cost center to profit center. Headquartered in Toronto, Ada enables hundreds of customers around the world to meet the needs of today's customers with thoughtful personalized interactions proven to enhance long-term value and boost the bottom line. Learn more at ada.cx.