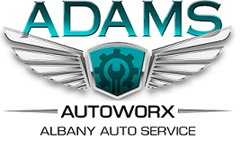 ALBANY, Calif. (PRWEB) November 02, 2020
Adams Autoworx, one of the premier San Francisco Bay Area auto repair shops, has now a fully operational second location in Albany, CA. Adams Autoworx Albany provides professional auto maintenance and auto repair services for owners of European and Asian vehicles.
"Our technicians, certified by the National Institute for Automotive Service Excellence, are equipped with state-of-the-art digital tools to provide our clients with superior quality vehicle maintenance and repairs," said Bill Adams, owner of Adams Autoworx Albany. "With every service or repair we also provide a complimentary digital vehicle inspection so our clients are up-to-date on the overall health of their vehicles."
Adams Autoworx Albany, located at 730 San Pablo Ave in Albany, CA, serves auto repair needs of Albany, Kensington, Berkeley and El Cerrito. Building on the lessons learned at the Adams Autoworx first location in Castro Valley, Adams Autoworx Albany provides extensive diagnostic services, using latest digital tools. As modern cars have become "computers on wheels," Autoworx considers technical excellence to be one of its core values, along with frictionless and touchless transactions, and superior customer service.
"We are humbled by the support of the Castro Valley community that allowed us to grow and expand, and we will work hard to earn similar support in Albany," said Bill Adams.
Adams Autoworx Albany is located at 730 San Pablo Ave in Albany, CA, and you can call the shop at 510-527-2443. To find out more or to make an appointment online, you can also visit: Adams Autoworx Albany Appointments