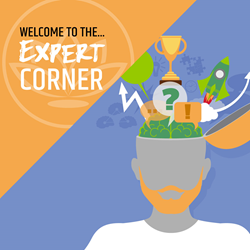 The message from friends and family members of addicts was clear. They needed a resource with no fluff, no spin and no buzzwords
SANTA CRUZ COUNTY, CA (PRWEB) May 09, 2017
Elevate Addiction Services, one of California's premier addiction treatment providers, is now offering a vital new service to a worldwide audience. Too often, people struggling with addiction and their loved ones have a hard time finding reliable answers to their questions about substance abuse and treatment. Elevate Addiction Services' "Expert Corner" is a new resource for getting those questions answered.
Dan Manson, the President and Chairman of the Board of Elevate Addiction Services, said that he never imagined he would be hosting a forum where visitors to the website could ask tough questions about addiction and recovery.
"The message from friends and family members of addicts was clear. They wanted a resource with no fluff, no spin and no buzzwords," said Manson, reflecting on how the Expert Corner got its start. "They want to hear advice and information in a way they can understand, and they want to know that the answers they're getting back are coming from an expert."
With over 20 years of experience in the industry, Dan Manson is certainly an expert. In addition to playing a central administrative role for his organization over the past two decades, Manson is a Certified Alcohol and Drug Counselor as well as a Clinical Supervisor.
"The medical industry classifies addiction as a disease. I don't disagree with that, but I also know the harm that comes from boxing people in with labels," said Manson. "Not everyone is going to agree with me. My approach is more common sense than clinical, but I've been doing this a long time. I can offer a unique perspective that people aren't getting elsewhere."
Anyone can submit a question online to the Elevate Addiction Services Expert Corner. Dan, along with Elevate's team of physicians and addiction experts, will review these questions, come up with answers and post new responses each month. The entire process is anonymous, so those struggling with addiction and their loved ones can submit questions without having to worry about their privacy.
Once an answer to each question has been posted, visitors are encouraged to start a discussion in the comments. The Expert Corner is meant to be an open forum where visitors can share their own valuable experiences. Commenters can also expand the discussion by posting follow up questions for Dan and the Elevate team. By keeping up with the Expert Corner, visitors will learn more about the optimistic approach to addiction recovery that makes Elevate so unique.
At Elevate Addiction Services, the staff takes a different approach than most when it comes to treating addiction. While most programs are focused on convincing patients that they are an addict for life, the staff at Elevate instead seeks to empower patients to live a healthier lifestyle. Education, nutrition, fitness and mindfulness are prioritized over anecdotal lectures and medical classifications.
Accredited by The Joint Commission, Elevate Addiction Services boasts large treatment facilities in both Santa Cruz County and El Dorado County. The Elevate program accepts men and women 18 years and older who are struggling with a dependence on alcohol, illicit drugs such as heroin or meth, or prescription drugs such as opiates or benzodiazepines.
To learn more about Elevate Addiction Services, visit the newly redesigned https://elevaterehab.org/.