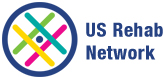 The scholarship program often eliminates the need to come out of pocket with ANY monies for addiction treatment!
Phoenix, Arizona (PRWEB) August 04, 2017
US Rehab Network is now offering a scholarship program to assist with out-of-pocket expenses for patients in need of an addiction treatment program. The treatment programs are available for both adults, teens and adolescents. Applying for the scholarship takes five minutes by calling (888) 798-8240.
The Network consists of over 45 addiction treatment centers nationwide, which offer treatment for substance abuse, behavioral addiction and dual diagnosis as well. The broad array of centers allows the Network to take a lot of different insurances, including PPO's, HMO's and EPO's.
Said CEO David Greene, "One of the consistent issues we see is high deductibles, travel expenses, and co-pays. The scholarship program is often able to cover ALL of these expenses so that individuals can obtain the help that is truly needed. It becomes one less thing to worry about!"
Individuals are evaluated on a case by case basis. This includes looking at the type of addiction, geography and a few other questions. Unfortunately those on Medicare and Medicaid are not eligible.
Thankfully, the addiction treatment centers in the Network obtain success rates that are significantly higher than the national average, with extensive outpatient engagement to facilitate long term recovery success. This includes treatment programs for alcohol, drugs, eating disorders, sex/gambling addiction and more.
Operators with the Network are available 24/7 by calling (888) 798-8240.