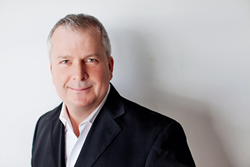 We want to stay on the cutting edge of addiction science and recovery so we can continue to implement evidence-based practices to best help our clients overcome these debilitating challenges
TORONTO (PRWEB) October 25, 2018
Emergo Recovery, an addictions recovery center in Canada that focuses on brain health and evidence-based therapy, has been accepted as a member into two elite associations that also focus on the science of addiction.
Emergo Recovery Executive Director Dave Kenney is now a member of the American Society of Addiction Medicine (ASAM), which has a selective membership of just 6,000; and the Canadian Society of Addiction Medicine (CSAM). Both associations provide physicians, clinicians and addiction medicine professionals with education and advocacy to improve access and quality of treatment as well as awareness, research and prevention. In Canada, few addiction recovery centers are active members of both associations.
"Being selected to be a member of these associations recognizes that Emergo is a leader in inpatient rehab for addictions," says Kenney, who is also a PhD candidate in psychology at Canterbury University, UK. "We want to stay on the cutting edge of addiction science and recovery so we can continue to implement evidence-based practices to best help our clients overcome these debilitating challenges."
Based in Ontario, Emergo provides private residential treatment to men, women and young adults for a range of addictions as well as depression, PTSD, anxiety and more. Using an integrative, brain health-focused approach rather than traditional talk therapy, Emergo creates an evidence-based approach to recovery that's easier and takes less time.
At a recent CSAM conference, the focus was on "recovery capital": the other dimensions of a person's life (positive relationships, housing, etc.) that are a critical part of lasting recovery.
"We have long been a leader in helping clients develop recovery capital, and that's one of the reasons why we're one of the few inpatient recovery centers in Canada to offer life and family coaching as part of the process," says Kenney. "More and more people are turning away from talk therapy and seeking an Emergo's approach of Actualized Recovery."
Similarly, ASAM says: "Addiction is a chronic brain disease, not just bad behaviour or bad choices." Kenney says that's why a cornerstone of Emergo's addictions rehab is to improve and balance brain and whole body health. Focusing on the science of recovery has also led to Emergo receiving the Amen Clinics Brain Health Coaching Certification and being a certified provider of the SMART Recovery® method.
ABOUT EMERGO RECOVERY
The only program of its kind in Canada, Emergo Recovery is an integrative residential recovery centre specializing in treatment for men, women and young adults. Emergo's holistic and evidence-based program focuses on improving brain health and relieving the mind-body imbalances that trigger addictions, anxiety, depression, PTSD, anger disorders and more. emergorecovery.com