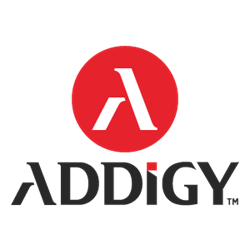 MIAMI (PRWEB) October 24, 2018
Addigy, a leading provider of cloud-based Apple Mac management software, today announced that celebrity Apple analyst Gene Munster will keynote the 2019 Addigy Partner Summit in Miami. Munster is one of the most respected analysts covering Apple and is currently a managing partner for Loop Ventures. Previously, Gene Munster was senior research analyst for Piper Jaffray where he covered Apple and other popular technology leaders for years. With 2019 only months away, Addigy also announced the official dates of the conference, which will take place March 6-8, 2019 at the InterContinental Hotel in downtown Miami.
The Addigy Partner Summit is a three-day conference that will feature educational sessions on technical, sales, operational, and marketing strategies for IT service providers supporting businesses with Apple Mac computing and mobile device management (MDM) challenges. Addigy is inviting its global ecosystem of partners and customers to attend the event in order to further new and ongoing relationships with Addigy's active community of macOS/iOS management experts. Partners will gain important insights through conference presentations and one-on-one interactions Addigy's Apple IT solution subject matter experts. A video summary of the event is available here: https://www.youtube.com/watch?v=Owc_mYGG_R0
Renowned Apple Analyst to Keynote Event
Gene Munster, managing partner for Loop Ventures will present on March 6th, cutting the metaphorical ribbon for the 2019 event. Gene continues to provide global analyst coverage of Apple, Google, Baidu.com, and other vendors, online media and search companies. Gene's awards have included Home Run Hitter from the Institutional Investor, Top Stock Picker from Forbes, and Best on the Street from the Wall Street Journal. Gene will provide insights into Apple's roadmap and push into business and enterprise topics, featuring a deep comparison between Apple, Google and the overall partner ecosystem.
"We believe this will be the most important Apple IT event of the year in one of the best locations possible –- Miami," said Jason Dettbarn, CEO, Addigy. "Last year's inaugural Summit proved the need to bring partners together again under one roof to meet, collaborate and engage on all things Apple and Addigy. This conference will take partner events to the next level, as we engage with Addigy solution providers and learn first-hand from each other, which in turn helps us to better serve their needs."
The mission of this year's Summit will be to educate Addigy VARs and MSPs on emerging trends and opportunities in the Apple device management space and to showcase new roadmap items and how they will benefit business customers. The Summit will share new information and tools to help IT solution professionals enhance their businesses and realize more productive outcomes. Attendees will also get an advance look at future technologies where feedback will be solicited on new features and capabilities. The event officially kicks off with its welcome reception at the InterContinental Hotel in Miami on March 6th, 2019. Register for the Addigy Partner Summit at: https://www.addigy.com/summit.
Addigy Mac Management Free Trial
A free trial of Addigy Mac Management software is available at https://www.addigy.com/#signup-form.
Tweet This: @Addigy Announces Gene Munster as Keynote Speaker for 2019 Partner Summit in @CityofMiami – http://www.addigy.com #Mac
Resources:

About Addigy
Addigy helps system administrators take control of their IT environments with the industry's most comprehensive cloud-based platform for Unified Apple Device Management. Addigy simplifies and streamlines the IT management of Apple devices with asset management, monitoring, reporting, remote command execution, customer and user management, real-time communications, and more. Contact Addigy at +1 305-330-6677 or visit http://www.addigy.com.
###
Contact Addigy
Call +1 305-330-6677 or email sales(at)addigy.com