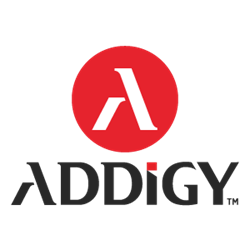 MIAMI (PRWEB) August 14, 2019
Addigy, a leading provider of cloud-based Apple device management software, today announced it has been named in the 2019 IT World Awards as the 2019 Company of the Year. This industry and peer recognition from Network Products Guide honors achievements in every facet of the IT industry. Addigy was provided with a Gold in the SaaS/Cloud category for industry leadership in Apple Device Management.
Addigy's full-stack cloud-based Apple Device Management platform allows for centralized management of distributed macOS and iOS computing environments. The solution provides 24x7x365 oversight of Apple devices to ensure systems are secure, up-to-date, and running at the highest levels of efficiency. IT administrators can thoroughly audit their Apple assets quickly, without server setup to identify which OS versions and applications are installed, and whether updates have been applied to all machines on the network.
The coveted annual IT World Awards recognition program encompasses the world's best in organizational performance, products and services, hot technologies, executives and management teams, successful deployments, product management and engineering, and customer satisfaction, in every area of information technology. Judges from a broad spectrum of industry voices from around the world participated and their average scores determined the 2019 award winners. Winners will be honored in San Francisco on Monday, October 28, 2019 during the annual SVUS Red Carpet Awards Ceremony Dinner in San Francisco attended by the finalists, winners, judges and industry peers.
"We are pleased to be ranked among the top organizations in SaaS and cloud computing, taking first place in a very competitive area," said Jason Dettbarn, CEO, Addigy. "Our focus remains to provide very user-friendly, yet sophisticated technology, to solve very important challenges for macOS/iOS administrators. We appreciate this recognition and remain committed to supporting our customers in the years to come."
The complete list of 2019 IT World Award winners can be accessed at https://networkproductsguide.com/winners/2019-it-world-awards/
Addigy Device Management Platform -- Free Trial
A free trial of Addigy is available at https://www.addigy.com/#signup-form.
Tweet This: @Addigy Named Company of the Year in 2019 IT World Awards - https://bit.ly/2Bu9DCX
Resources:

About NPG's IT World Awards
As industry's leading technology research and advisory publication, Network Products Guide plays a vital role in keeping decision makers and end-users informed of the choices they can make in all areas of information technology. The Annual IT World Awards is part of the SVUS Awards® recognition program from Silicon Valley in the United States of America which also includes other programs such as CEO World Awards, Consumer World Awards, Customer Sales and Service World Awards, Golden Bridge Awards, Globee Awards, Info Security PG's Global Excellence Awards, Pillar World Awards, PR World Awards, and Women World Awards. To view the complete list of winners, visit https://networkproductsguide.com/winners/2019-it-world-awards/
About Addigy
Addigy helps system administrators take control of their IT environments with the industry's most comprehensive cloud-based platform for Unified Apple Device Management. Addigy simplifies and streamlines the IT management of Apple devices with asset management, monitoring, reporting, remote command execution, customer and user management, real-time communications, and more. Contact Addigy at +1 305-330-6677 or visit http://www.addigy.com.
###
Contact Addigy
Call +1 305-330-6677 or email sales@addigy.com