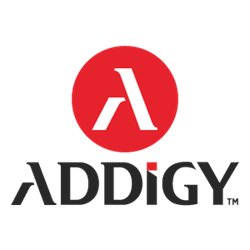 MIAMI (PRWEB) November 07, 2018
Addigy, a leading provider of cloud-based Apple device management software, today announced that Addigy Apple Device Management is currently featured in the software review site's enterprise mobility management solutions category and has received a rating of 4.6 out of 5 stars. In the 36 customer driven reviews so far, Addigy is applauded for "hassle-free macOS management," "amazing macOS/iOS MDM," and "excellent service."
G2 Crowd is a leading business software review platform, leveraging its 400,000+ user reviews read by more than 1.5 million buyers each month to help administrators make better purchasing decisions. By bringing the collective power of trusted peers to the forefront, business buyers have transparency when evaluating B2B software technologies. G2 Crowd reviews include insights from expert peers, everyday users, and aggregated data to score competitive products.
According to one G2 Crowd review of Addigy's Apple Device Management cloud-based solution, "Addigy has been one of the smartest decisions we've invested in! The interface is intuitive and easy to use. They have an easy to navigate knowledge base if one ever wants to try out a new feature. I was able to deploy this product with little IT experience and use some of the more sophisticated features like custom software deployments that use scripts. If you're interested in a tool that will help avoid chasing employees down to configure something, Addigy is the answer."
The Addigy Apple Device Management platform allows for real-time system patching and the proper encryption of device- and cloud-based data to protect against vulnerabilities. The solution's robust web platform helps administrators to make data-driven decisions leveraging automated and customizable reports for 24x7x365 visibility. With Addigy, business users strengthen their security profile while limiting administrative disruptions, allowing the company's employees to be more productive. Finally, the automation of mundane management tasks has empowered administrators to focus on other strategic IT initiatives to support business development.
"I really enjoy this macOS only management system. It allows for you to use Apple DEP to auto apply the software to new systems. Remote connections to systems are very easy to use. It also integrates with many different ticketing solutions and interoperates with Apple DEP and other MDM systems. The solution works on both macOS and iOS devices, allowing for continuous monitoring and full management," noted another customer review.
Addigy's full-stack cloud-based Apple Device Management platform provides centralized management of distributed macOS/iOS computing environments. The platform provides oversight of Apple devices to ensure systems are secure, up-to-date and running at the highest levels of efficiency. IT administrators can thoroughly audit all macOS/iOS assets quickly without server setup to identify which OS versions and applications are installed, and whether updates have been applied to all machines on the network.
"Addigy makes it easy to manage a fleet of macOS systems large or small. Somehow, they manage to fit a ton of capability into a very simple feeling system. They are always improving things and bringing out new features," noted another Addigy customer. "It gives us a much more robust platform to manage our macOS environment and brings it on par with our Windows machines. Having an actual management platform over our macOS devices has made life better for our IT team and improved the experience for end users."
"We are pleased to see customers benefitting from our technology, which is raising the bar when it comes to Apple Device Management," said Jason Dettbarn, CEO, Addigy. "As the G2 Crowd customer testimonials attest to, our platform makes it easy to set up, monitor and manage macOS/iOS environments, improving system uptime and business productivity."
Addigy Apple Device Management Platform -- Free Trial
A free trial of the Addigy Apple Device Management Platform is available at https://www.addigy.com/#signup-form.
Tweet This: @Addigy Ranked Among the Top Apple Device Management Solutions in G2 Crowd User Reviews - https://bit.ly/2Bu9DCX
Resources:

About Addigy
Addigy helps system administrators take control of their IT environments with the industry's most comprehensive cloud-based platform for Unified Apple Device Management. Addigy simplifies and streamlines the IT management of Apple devices with asset management, monitoring, reporting, remote command execution, customer and user management, real-time communications, and more. Contact Addigy at +1 305-330-6677 or visit http://www.addigy.com.
###
Contact Addigy
Call +1 305-330-6677 or email sales(at)addigy.com