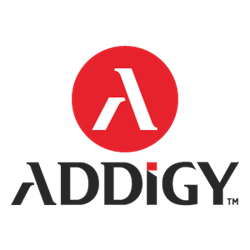 MIAMI (PRWEB) August 21, 2018
Addigy, a leading provider of cloud-based Apple device management software, today announced new security and management enhancements to the company's Apple Device Management Platform. Among the updates is an industry-first solution that prevents malicious actors who attempt the spoofing of organizational devices from achieving success. Additional advancements include Just-In-Time user account creation after authentication, device provisioning, and single sign-on through existing directory services for cohesive management of the entire business portfolio of devices.
The rising popularity of macOS/iOS devices in the enterprise is moving organizations to focus greater efforts on securing these environments. Recent research has uncovered macOS vulnerabilities showing susceptibility to malware when setting up systems for the first time. However, there are other vulnerabilities, including the spoofing of a device's serial number (via a virtual machine or other methods) during the deployment process to provision the system as a corporate-owned device. This spoofing allows hackers to gain access to sensitive company, employee, and customer data easily unless proper defenses and processes have been applied.
The enhanced Addigy Apple Device Management Platform delivers a comprehensive solution to manage these and many other threats. With just a few clicks, Apple IT administrators can ensure every new device provided to an employee (on-site or remote) is already configured & provisioned with everything needed to be successful and secure. However, unlike other vendors in the space, Addigy's industry-leading solution ensures end-users are authenticated via an existing directory service before gaining access to the organizations' device. Leveraging Addigy, administrators are able to spend more time delivering business-ready workplace machines and less time on manual configuration and provisioning of workflows while ensuring the end-user is who they say they are.
Addigy's full-stack cloud-based Apple Device Management platform allows for centralized management of distributed macOS/iOS computing environments. The solution provides 24x7x365 oversight of Apple devices to ensure systems are secure, up-to-date and running at the highest levels of efficiency. IT administrators can thoroughly audit all macOS/iOS assets quickly to identify which OS versions and applications are installed and whether updates have been applied to all machines on the network.
"Addigy's touchless spoof-proof deployment provides administrators with the fastest and most secure configuration and workflow optimization solution in the industry today," said Jason Dettbarn, CEO, Addigy. "It is a must-have for IT professionals tasked with enrolling and managing multiple macOS/iOS systems throughout their IT environment as it provides for a secure foundation with a powerful remote management framework. With minimal effort, employee machines can be on-boarded and production-ready for business use in minutes."
Addigy Apple Device Management Platform -- Free Trial
A free trial of the Addigy Apple Device Management Platform is available at https://www.addigy.com/#signup-form.
Tweet This: @Addigy Unveils Touchless Apple Device Management with Spoof Proof Enterprise macOS Deployment - https://bit.ly/2Bu9DCX
Resources:
● Register with Addigy Today to Use the Platform: https://prod.addigy.com/signup
● Follow Addigy on Twitter at: http://www.twitter.com/addigy
● Visit Addigy online at: http://www.addigy.com
About Addigy
Addigy helps system administrators take control of their IT environments with the industry's most comprehensive cloud-based platform for Unified Apple Device Management. Addigy simplifies and streamlines the IT management of Apple devices with asset management, monitoring, reporting, remote command execution, customer and user management, real-time communications, and more. Contact Addigy at +1 305-330-6677 or visit http://www.addigy.com.
###
Contact Addigy
Call +1 305-330-6677 or email sales(at)addigy.com