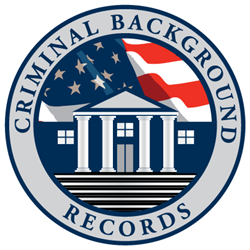 The House Bill is a clear message that marijuana could be decriminalized at the federal level and could fundamental change the way marijuana related criminal history records are viewed.
WALTHAM, Mass. (PRWEB) December 09, 2020
Recently, a Democratic led House of Representatives put to vote a change in marijuana related criminal law at the federal level, a move that could have a dramatic impact on the use of criminal background records as part of pre-employment background screening. Adam Almeida, President and CEO of CriminalBackgroundRecords.com, opines: "Anytime the federal government presents an impactful change in law, such as the one regarding decriminalizing marijuana at a federal level, HR Departments and hiring managers should take immediate note and continue to work with a well-qualified third-party background screening agency, such as CriminalBackgroundRecords.com, in order to remain compliant with laws governing the use of criminal history records."
New legislation passed in the House and pending in the Senate is a significant change in federal law regarding marijuana.
From CNN on December 4, 2020:
"Millions of Americans' lives have been upended as a result of convictions for possessing small amounts of marijuana, and the racial disparities in conviction rates for those offenses are as shocking as they are unjust," House Majority Leader Steny Hoyer, a Maryland Democrat, said in a statement after the vote. "That's why we passed the Marijuana Opportunity Reinvestment and Expungement (MORE) Act today."
The MORE Act would remove marijuana from the Controlled Substances Act and eliminate criminal penalties for individuals who manufacture, distribute or possess marijuana. It also includes creating a process to remove prior convictions, known as expungement, and conduct sentencing review hearings for federal cannabis offenses. (1)
The measure in the House passed bill includes language regarding expungement of marijuana related convictions and related criminal records. But the Republican controlled Senate has already indicated significant opposition and, subsequently, little chance for the bill in its current form to pass.
From NPR.com on December 4, 2020:
Republicans strongly denounced the measure, saying criminals should not be released early.
Some opponents also said federal decriminalization would contribute to more death and injury from impaired drivers using marijuana. Rep. Jim Jordan of Ohio, the top Republican on the House Judiciary Committee, noted that the American Medical Association has released a letter opposing the legislation. (2)
Adam Almeida concludes: "Regardless of the outcome in the Senate passage in the House is a clear message that marijuana could be decriminalized at a federal level and the potential remains that in 2021 the use of marijuana related criminal history records could fundamental change. This should push hiring managers and HR departments to take immediate note. Working with a well-qualified third-party pre-employment background screening agency remains a best practice to stay compliant with existing and potential laws governing the use of public records, such as criminal records history."
CriminalBackgroundRecords.com is a third-party employment screening company, an advocate of SHRM, a member in good standing with the PBSA (Professional Background Screening Association) and for over 17 years has maintained an A+ Rating with the BBB (Better Business Bureau). The company has highly trained operators well versed in the needs and requirements of companies and organizations large and small utilizing public records, such as criminal background records, as part of a hiring process. Assisting companies in maintaining full compliance under the law is a central tenet of all client relationships with CriminalBackgroundRecords.com.
Notes:
(1) cnn.com/2020/12/04/politics/house-vote-more-act-marijuana-legislation/index.html
(2) npr.org/2020/12/04/942949288/house-approves-decriminalizing-marijuana-bill-to-stall-in-senate