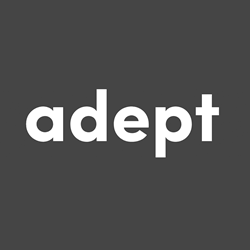 We will continue supporting our city in any way we can and urge other local businesses to join us in this fight against the spread of COVID-19.
LOS ANGELES (PRWEB) June 10, 2020
Adept Urban, Pasadena-based development firm, announced it has proudly donated ten thousand personal protection equipment towards California's fight against the spread of the novel coronavirus. In an effort to protect the communities it serves, Adept Urban has donated six thousand medical face masks Southern California's city of Pasadena and four thousand face masks to Northern California's city of Milpitas. The company's contributions come amid ongoing development plans across both cities with development efforts underway for a future mixed-use project in Pasadena and a four-building mixed-use project for the city of Milpitas.
A nonprofit volunteer in Pasadena for many years, Patrick Chraghchian, Adept Urban President and Chief Executive Officer, recently donated $50,000 to a dozen nonprofits in the city in partnership with commercial real estate investment company, Edgewood Realty Partners. Chraghchian and Adept Urban hope to continue supporting relief efforts across Southern and Northern California and urge others in the community to join in their contributions.
"As a local business, we felt it was our responsibility to support and help protect our community from COVID-19, said Chraghchian. "We have worked with local nonprofit organizations for years, funding groups who are assisting our most vulnerable community members. It was important to make an impact to aid our essential workers, first responders and wider community who are going beyond the call of duty for us all. We will continue supporting our city in any way we can and urge other local businesses to join us in this fight against the spread of COVID-19."
City officials in Pasadena and Milpitas have graciously thanked Adept Urban for its generous contribution to their local COVID19 relief efforts. Erika Estrada, Purchasing Administrator, City of Pasadena, and Ned Thomas, Planning Director, City of Milpitas, noted the thousands of face masks would greatly assist their cities in carrying out its efforts to prevent the spread of the novel coronavirus.
"We wanted to do what we could to support the health and safety of those living and working in the city of Milpitas," said Chraghchian. "We felt providing this resource would help give instant aid to Milpitas' residents and workforce trying to keep themselves and their families safe. If we can assist in creating safer cities in the areas where we build, then we have an obligation to do so."
Chraghchian has also mobilized to help make connections to increase the manufacturing of face shields and masks by working alongside his brother, an owner of a Las Vegas window film manufacturing business who was able to pivot operations to create plastic face shields. Through this connection, Chraghchian has been given access to a high volume of masks to purchase for continued donation efforts across the state.
For more information about Adept Urban, please visit http://www.adepturban.com.
About Adept Urban
Adept is a curated suite of development services serving Pasadena and the greater Los Angeles area for more than 30 years. Known for delivering some of the most successful high-density, transit-oriented projects in Los Angeles, Adept is most recognized for being a vertically integrated in-house team running everything from project planning and entitlement, to architecture, development, construction, sales and marketing under one roof. Operating as a collaborative unit allows Adept to identify lucrative development opportunities and ensure high-quality design and construction while sourcing local talent and materials. With a comprehensive portfolio of more than a dozen-built projects, Adept continues to efficiently and effectively build into the fabric of Los Angeles' ever-evolving neighborhoods.