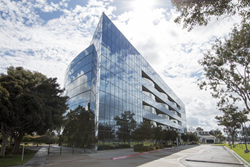 PHOENIX and SAN DIEGO (PRWEB) June 05, 2020
Admiral Capital Group ("Admiral") announced today its core-plus investment platform ("A2R") has received two loans totaling $41.3 million for the refinance of The Madison ("Madison"), a Class A office property in Phoenix's Camelback Corridor and for the refinance of Balboa Executive Center ("Balboa"), a Class A office property in San Diego's Kearny Mesa submarket. The refinancing represents a significant achievement for A2R as the transaction closed in the midst of the COVID-19 global pandemic. JLL's Brent Bowman secured the financing for A2R.
A2R is implementing procedures across the portfolio to provide a clean and safe environment for tenants, as workplaces begin to reopen across the country. A2R intends to use a portion of the refinance proceeds to make modifications to Madison and Balboa to further enhance the common areas and amenities to ensure that tenants have adequate indoor and outdoor areas for breaks and collaboration, while incorporating select distancing design features.
Located at 5343 & 5353 N. 16th Street, The Madison comprises two buildings totaling 177,312 square feet. The property was recently renovated and features a 40-person training room facility, a conferencing center, and an on-site deli. Located at 9444 Balboa Avenue, Balboa Executive Center comprises one, five story building totaling 120,992 square feet. The property was recently renovated and features a gym and outdoor seating. The properties were a combined 88% leased at the time of the financing.
About Admiral Capital Group
Admiral Capital Group is a real estate and private equity investment firm formed in 2008. Admiral's seasoned investment team identifies relative value and attractive risk-adjusted returns though its extensive network, in-depth research, and local market knowledge. To date, the firm has acquired over $1.8 billion of real estate assets and has a growing portfolio of strategic private equity investments in operating companies. Admiral seeks to create long-term value for its investors, partners, and communities in which it operates. The founders of Admiral have pledged 10% of their profits to philanthropic causes with a primary focus on supporting education and lower-income communities.