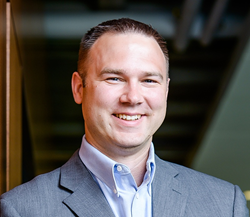 "I am excited about the opportunity to join AP," said Sarno. "My passion for the construction industry and exploring creative ways to find solutions and serve customers is a match with the culture and values of AP."
MINNEAPOLIS (PRWEB) August 08, 2018
In his role, Sarno is responsible for partnering with AP's regional offices to develop and drive overall business strategy and direction for company construction processes and technologies.
"Frank will be a terrific addition to the AP family," said AP CEO Jeff Hansen. "Frank's background, construction operations expertise and financial acumen will help AP achieve our strategic growth objectives. We look forward to leveraging his experience in evaluating and deploying emerging technologies at AP."
Sarno brings more than 20 years of progressive construction operations and financial experience to AP. He has previously worked for several national construction and development companies, most recently as Director of Project Solutions for Mortenson.
"I am excited about the opportunity to join AP," said Sarno. "My passion for the construction industry and exploring creative ways to find solutions and serve customers is a match with the culture and values of AP."
Sarno will assume his new responsibilities by August 27, 2018. He is an engineering graduate of Iowa State University and earned his MBA from the University of St. Thomas.
About AP
Adolfson & Peterson Construction (AP) is a family-owned company that is consistently ranked among the top construction managers and general contractors in the nation. Headquartered in Minneapolis, Minnesota, the company delivers innovative and collaborative building solutions for clients across the country from its regional offices in Dallas, Denver, Minneapolis and Phoenix. Founded in 1946, AP serves clients in the commercial, education, healthcare, hospitality, industrial, multifamily, municipal, recreation and senior living market sectors. For more information, visit http://www.a-p.com or follow us on Facebook, LinkedIn and Twitter.