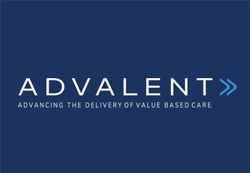 "At Advalent, we saw an opportunity to bring modern, innovative analytics and administrative solutions to the government and commercial markets." - Brian Lichtlin, CEO
WESTBOROUGH, Mass. (PRWEB) November 27, 2018
Advalent, a market-leading, end-to-end payer administration and medical management platform announces the launch of Risk360, a risk adjustment analytics process suite comprised of predictive analytics, EMR and digital extraction solutions, medical record review workflow and AI coding tools with a highly configurable compliant submission solution. The suite can be delivered integrated or as an individual solution, which supports Medicare Advantage, Medicaid and Commercial/Exchange lines of business. Through one interface customers can accurately load, calculate, measure and manage member data and suspect lists using HCC-CMS, CDPS, CRG, ACG as well as other custom algorithms on their own production schedule. The integrated analytics suite has full Medical Record Review (MRR), Supplemental Chart Review and Overread functionality, embedded automatic EMR Data Extraction, and Artificial Intelligence (NLP) Coding tools.
Front end data management is driven by a purpose-built data management tool for easy loading, formatting, validation, error correction of claims and supplemental data and return files. Risk360 brings full autonomy to EDGE, EDPS/RAPS, and Medicaid submissions that makes this cumbersome process effortless and transparent. With Risk360, Advalent adds a powerful business intelligence layer to it's payer administration platform, offering customers the ability to perform real time revenue management and forecasting with user configurable visualizations and reporting.
Advalent's Risk360 SaaS solution can be paired with Advalent Health Services in a BPaaS model for end-to- end prospective and retrospective programs. Advalent's digital and on premise retrieval, EMR extraction and AI enabled coding services, automated digital & physical interventions, care-coordination services, virtual primary care network, in-home nurse practitioner network, and lab partnerships can dramatically impact, disrupt and ultimately reduce your total risk adjustment program costs.
Risk360 brings the convenience of a single platform to access and analyze all risk adjusted lines of business from Suspecting to MRR and NLP Coding to Submission and Revenue Forecasting.
"At Advalent, we saw an opportunity to bring modern, innovative analytics and administrative solutions to the government and commercial markets," said Brian Lichtlin, CEO of Advalent. "Our Risk360, Quality360 & Network360, HRA/CCM, UM/CM/DM, Appeals & Grievances, and Claims and Enrollment solutions are all a part of our vision for an impactful, integrated, and cost-effective solution to disrupt the antiquated healthcare payer software and services market with real technology solutions that reduce the total cost of ownership for plans, providers, and third party administrators."
"We are set to announce several key partnerships and clients that will revolutionize how remote blood pressure, glucose monitoring, AWVs, and MA member engagement surveys are completed," said Lichtlin. "We believe 2019 will be a benchmark year for our team as we continue to enhance the insights our deep learning functionality provides, expand our suite of value-based and bundled payment tools, as well as initiate new blockchain contracting and payment solutions for Payers, ACOs and Payviders."
Lichtlin joined Advalent in March of 2018, as CEO. Previously he was the CTO of MDLIVE the industry's largest and most innovative telehealth Company and the Founder and CEO of MedAppz, the industry's first cloud-based Ambulatory EMR acquired by Sage Healthcare (now Greenway Health).
About Advalent:
Advalent was founded in 2013 with the mission to create the next generation of core-administration and medical management technology used by Payers, Payviders, and ACOs to compete in value-based care. They have created flexible, easy-to-use solutions for enrollment, claims, billing, appeals & grievances, risk and quality and network and medical management that enable payers with the automation needed to increase operational efficiencies across Commercial, Medicaid, Medicare Advantage, Exchange and Workers Compensation and Subrogation. Advalent has created a platform-as-a-service for managing traditional and new complex products to meet the needs of the industry as it continues its push towards value-based care.