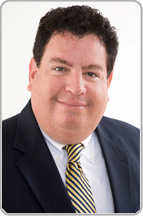 Squeezing and popping acne-related skin nodules could lead to scarring, which would later require more extensive – and expensive – treatments.
Albertson, NY (PRWEB) May 11, 2017
Snap, crackle, pop. That may be the right approach for breakfast cereals, but it is not effective in ridding the skin of the pimples and blackheads associated with acne, according to dermatologist Lance Barazani, M.D., of Advanced Dermatology PC. Squeezing and popping acne-related skin nodules could lead to scarring, which would later require more extensive – and expensive – treatments, said Dr. Barazani, who is certified by the American Board of Dermatology.
But, for those plagued by acne, especially in its more severe forms, hope may be near.
At the Microbiology Society's annual conference last month (April 2017) in Edinburgh, United Kingdom, researchers from the University of California-Los Angeles reported that acne and other skin disorders are likely the result of an imbalance of healthy and disease-causing bacteria in the skin. This finding, Dr. Barazani said, could lead to much more personalized, effective treatments for patients.
"Understanding more clearly the mechanisms that cause acne will enable us as physicians to apply treatments targeting specific strains of bacteria active in a patient's skin," Dr. Barazani explained. These treatments could include greater use of probiotics to repopulate the skin with healthy bacteria or phage therapies, which introduce viruses that target and kill disease-causing bacteria, he said.
In their study, also published in the journal, Scientific Reports, in December 2016, researchers used a DNA shotgun sequencing technique to examine the skin follicles of 72 young and older adults, 34 of whom had healthy skin and 38 had acne. Comparing the skin microorganisms present in each sample, the researchers found differences in strains of Propionibacterium acnes, or P. acnes, which is believed to play an important role in the development of acne. The P. acnes in those with healthy skin contained a far greater abundance of genetic elements thought to be protective against skin inflammation. Study participants with acne had P. acnes strains with higher levels of genes associated with the production of bacterial toxins that can cause skin disorders.
Acne is an inflammatory skin condition characterized by the appearance of blackheads, whiteheads, papules, cysts and other skin nodules on the face, back, shoulders, chest and upper arms. Eighty to 85 percent of Americans experience an outbreak of acne sometime in their lifetime. Although thought to be a disease primarily affecting teenagers and young adults, the disorder has been increasingly seen in middle-aged adults as well, Dr. Barazani said.
In its more severe forms, acne can deeply penetrate the skin, damaging it and the tissue beneath it. As the inflammation begins to clear, the body attempts to make repairs by producing collagen; this process can leave depressed or raised scars on the skin.
"Not only can acne be irritating, painful and scarring, it can cause low self-esteem, depression and even anxiety," Dr. Barazani said. "Oftentimes, a person will try to improve his or her appearance by squeezing and popping an acne pimple to remove it, but this form of self-treatment only increases the risk of scarring.
"That's why it is so important for individuals with the disorder to seek advice from a dermatologist as quickly as possible.
A dermatologist can help minimize chances of the disease advancing and later causing scarring," he added.
For patients with acne scars, Dr. Barazani has been using radiofrequency microneedling technology, called Endymed intensif-3DEEP, to smooth skin. The procedure also has proven effective in tightening skin, removing jowls and skin wrinkles and improving skin texture.
In a review published in 2014 in the journal, Clinical, Cosmetic and Investigational Dermatology, scientists reported results of six acne-scarring treatment studies published between 2003 and 2014 and said they demonstrated that application of radiofrequency energy – either fractional bipolar or bipolar fractional microneedle – in eliminating acne scars offered better results than more conventional therapies.
Although not enough yet is known about acne to prevent it, patients can take important steps in limiting the severity of the skin disorder, Dr. Barazani said. He offers these tips:

Gently wash the skin daily, especially after sweating following any type of activity. Do not attempt to scrub off acne lesions. Scrubbing only worsens the problem.
Shampoo hair often, especially if it is oily. Keep hair off the face.
Avoid hair products like mousses, gels and cream rinses that contain a lot of oil.
Avoid touching the face.
Protect your skin as much as possible from the sun.
Lance Barazani, M.D., F.A.A.D., is board-certified in dermatology and specializes in all areas of medical dermatology for adults and children, the prevention and treatment of skin cancer, cosmetic dermatology and laser surgery. Dr. Barazani was recognized on New York Magazine's list of top doctors for 2016 and has also received recognition as a Castle Connolly Top Doctor and a NY Top Doctor.
Advanced Dermatology P.C. and the Center for Laser and Cosmetic Surgery (New York & New Jersey) is one of the leading dermatology centers in the nation, offering highly experienced physicians in the fields of cosmetic and laser dermatology as well as plastic surgery and state-of-the-art medical technologies. http://www.advanceddermatologypc.com.