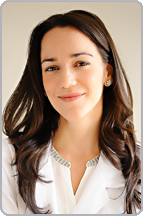 We need only watch a bit of television or read a magazine or two to spot celebrities and others whose lips have been augmented, either through minimally invasive cosmetic procedures or primping products and techniques.
New York, NY (PRWEB) May 26, 2016
May 2016 – Lips may be a central feature on our faces, but never have lips been so central to popular cosmetic improvement efforts. Record numbers of clients now ask about lip plumping and primping techniques and want tips on making their kissers appear more prominent or pouty, says Kally Papantoniou, MD, of Advanced Dermatology P.C.
The trend is a national one, with 2.4 million soft tissue filler procedures – which include lip fillers – performed in the United States in 2015, according to the American Society of Plastic Surgeons. This number was up 6% from just the year before.
"We need only watch a bit of television or read a magazine or two to spot celebrities and others whose lips have been augmented, either through minimally invasive cosmetic procedures or primping products and techniques," says Dr. Papantoniou, who is board-certified in dermatology. "And why not? Nearly everyone's lips lose plumpness as we age. Fuller lips make us look more youthful and bring out the best of our other facial features. It's a way to make the most of your face."
Two main options for fuller lips
What are your options for creating more beautiful lips? Choices generally fall into two categories: fillers – which must be administered in a medical office – and over-the-counter lip plumping products.
First, the fillers. Injectable dermal fillers are the most commonly used method of lip augmentation, she says, although a fat transfer procedure can use fat harvested from the abdomen or hips and move it to the lips. The filler type used most often, however, is hyaluronic acid, which includes name-brand fillers such as Restylane, Juvederm, Belotoro Balance and HylaForm. Once injected – in a process that takes 15 minutes or less – results will last for about six months.
"Hyaluronic acid fillers improve the appearance of lips by adding shape, volume and structure," Dr. Papantoniou explains. "Those are highly desirable qualities."
For those who don't wish to undergo injections to make their lips appear more ample, or just want to add a little oomph to their smile, other options include various products that are easy to find in your drugstore or cosmetics shop, she says.
These products typically include one of three types of products:

Vasodilators such as benzyl nicotinate, which increase blood flow to the lips and make them appear swollen and reddish, Dr. Papantoniou says.
Irritants such as cinnamon, ginger, clove, peppermint, wintergreen extract, caffeine or niacin. These ingredients cause skin cells on the lips to swell temporarily, while also creating a tingling or stinging sensation.
Moisturizers that mainly smooth out lines on the lips.
But before you spend money on lip-plumping potions – which typically aren't cheap – try dabbing a little white lip gloss on the center of your lower lip to offer the illusion of fuller lips, Dr. Papantoniou suggests. "This simple, inexpensive technique can make a huge difference for some women," she says.
Tips on what to expect when getting lip fillers
If you decide injectable lip fillers are the way to go, Dr. Papantoniou urges finding a doctor who's qualified and experienced in the technique, which can include dermatologists, plastic surgeons or cosmetic facial surgeons. "Ask to see before-and-after photos of patients the doctor has previously injected with lip fillers," she suggests. "If you like what you see, it's easier to trust the results you may achieve."
Dr. Papantoniou offers these additional tips to keep in mind about the lip-filling process:

Not everyone is comfortable with the idea of needles, so a topical numbing agent may be applied to your lips beforehand to ease discomfort.
Similarly, ice may be applied afterward to ease discomfort and minimize swelling. "But don't push down on the lips after the injection," she says.
Side effects from hyaluronic acid fillers are usually minimal and last for a few days after injection. They include tenderness at the injection sites, along with swelling and bruising.
Those with certain health conditions should not attempt to get lip fillers. These issues include cold sores, diabetes, lupus or blood-clotting problems.
Overall, however, most who undergo the procedure end up very happy with the results, she says.
"As long as you keep realistic expectations," she says, "your newly plumped-up lips are likely to enhance your looks and your life."
Advanced Dermatology P.C. and the Center for Laser and Cosmetic Surgery (New York & New Jersey) is one of the leading dermatology centers in the nation, offering highly experienced physicians in the fields of cosmetic and laser dermatology as well as plastic surgery and state-of-the-art medical technologies. http://www.advanceddermatologypc.com.
Kally Papantoniou, M.D., is board certified and specializes in dermatology at Advanced Dermatology P.C.