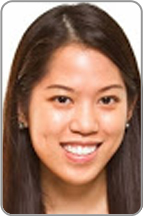 Microneedling works great for sunken areas on the skin caused by acne or chickenpox, as well as for fine lines, discoloration and general skin rejuvenation.
Albertson, NY (PRWEB) May 05, 2016
If you don't mind a bit of prickly therapy to help combat acne scars, wrinkles or stretch marks on your skin, you may want to consider a treatment that some have called the next great tool in dermatology – microneedling, says Sonoa Au, MD, of Advanced Dermatology P.C.
Microneedling, also known as skin needling, is a procedure using a device covered with tiny, shallow needles to essentially poke holes in the skin surface. Those holes are actually therapeutic, since they cause a "micro injury" that prompts skin to stimulate collagen production, filling in fine lines, plumping the skin and contributing to a younger look.
While the technique was first developed more than 60 years ago, microneedling has experienced a recent resurgence in popularity due to the availability of several types of microneedling devices, which are used selectively depending on a patient's needs and dermatologist's preferences.
"Microneedling works great for sunken areas on the skin caused by acne or chickenpox, as well as for fine lines, discoloration and general skin rejuvenation," Dr. Au explains. "This safe procedure isn't just for the face, though. It can also be used on many areas of the body, including the arms, neck, legs, abdomen, back and hands. We can customize microneedling to the desires of each patient."
How is microneedling done?
Prior to microneedling, an anesthetic cream is applied to the patient's face beforehand to keep them comfortable during the procedure. When the skin is numb, a topical serum is applied to the skin, which helps maximize the benefits of the product since it goes deep into the skin.
A dermatologist then rolls the microneedling device over the patient's skin, mechanically creating tiny holes in the surface. Just after microneedling, which typically takes less than 30 minutes, the patient's skin can be somewhat red, similar to a sunburn.
"But your skin reaps the benefits for months afterward," Dr. Au says. "It takes only a couple of days for skin to look fairly normal, but results gradually become apparent. Natural collagen growth happens over weeks and months, so it isn't an instant fix, but your skin will be much improved over the long term."
Tips on what to expect and avoid with microneedling
It takes time: Dr. Au makes sure patients also understand that microneedling isn't a one-time event. Depending on the skin areas treated and what each patient is trying to achieve, somewhere between 3 and 6 microneedling treatments are typically required for optimal results, she says.
You'll need more than one treatment: "Those looking to treat deep wrinkles, stretch marks, severe sun damage or scarring may need 6 or more microneedling treatments," Dr. Au adds. "And to ensure the safety of your skin, treatments are usually spaced out three weeks to a month apart."
Don't try DIY: While home devices for microneedling are available, Dr. Au advises people considering that option to think twice. "I urge caution in doing this at home because the risk of infection and scarring is ever-present," she says. "You're creating a wound in the skin, which always carries with it the potential for scarring. This procedure is valuable and effective, but best done by a dermatologist."
Advanced Dermatology P.C. and the Center for Laser and Cosmetic Surgery (New York & New Jersey) is one of the leading dermatology centers in the nation, offering highly experienced physicians in the fields of cosmetic and laser dermatology as well as plastic surgery and state-of-the-art medical technologies. http://www.advanceddermatologypc.com.
Sonoa Au, M.D., is board certified and specializes in dermatology at Advanced Dermatology P.C.