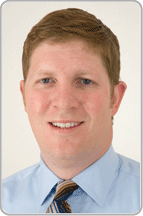 For some individuals, management and remission of their skin disease may require a combination of therapies, including phototherapy, oral and topical treatments, biological agents, surgical procedures -- even lifestyle changes.
Franklin Square, NY (PRWEB) August 03, 2017
"Let there be light!" The phrase has special meaning for dermatologists who are using technology that converts ultraviolet light into effective treatments for stubborn, chronic skin disorders, including psoriasis and vitiligo, said Christopher Byrne, RPA-C, certified physician assistant at Advanced Dermatology, P.C.
Light therapy for skin disorders is not new. For example, ancient Egyptians combined heliotherapy (sunlight) with ingested extracts from a weed that grew in the Nile Delta to treat vitiligo, which causes splotchy white patches – patches of depigmentation -- to appear on the skin and can turn hair prematurely gray.
More recently, studies have confirmed the effectiveness of phototherapy in controlling and minimizing outbreaks of psoriasis and vitiligo – in particular, the use of excimer lasers, which send a narrow, concentrated band of light to disease-affected areas of the skin, Byrne said.
Although symptoms are different, both psoriasis and vitiligo are considered autoimmune diseases, with no known cure. They interrupt the body's acquired immune system by causing antibodies and immune cells to attack, or interfere with, healthy tissue. In psoriasis, the autoimmune reaction triggers an overproduction of T-cells, resulting in development of plaques on the skin. T-cells are the body's defense again invaders like bacteria and viruses. Vitiligo creates white skin patches by destroying the body's melanocytes or pigment cells. Neither disease is life-threatening.
The International Federation of Psoriasis Associations reports that about 3 percent of the world's population have some form of psoriasis. In the United States, approximately 150,000 new psoriasis cases are diagnosed every year. Even though vitiligo is listed as a "rare disease," it affects about two million or more people in this country.
With an excimer laser, such as the hand-held Xtrac, dermatologists can break up the cells in the psoriasis plaques or darken the areas of skin affected by vitiligo, in some cases, achieving remission of the skin disorders for extended periods of time. This targeted light therapy is virtually painless, with few side effects like thinning or premature aging of skin. However, patients usually undergo multiple treatment sessions to achieve desired results, Byrne explained.
The federal Food and Drug Administration (FDA) approved use of the Xtrac laser in 2000 for treatment of mild and moderate cases of psoriasis. Since then, improvements in technology and protocols have shown the Xtrac and other excimer lasers capable of controlling vitiligo and serious cases of psoriasis, as well, Byrne said.
Some researchers caution that the jury is still out on whether phototherapy alone, or in combination with other treatments, is more effective than other approaches against these skin disorders. However, scientists writing in an online article, Recent advances in phototherapy for psoriasis, in July 2016, stated that "phototherapy remains a mainstay treatment [for psoriasis] with promise for further advancement." A study appearing in JAMA Dermatology, in April 2017, indicated long-duration phototherapy is effective in treating vitiligo.
Although phototherapy is oftentimes the weapon of choice in treating psoriasis and vitiligo, researchers continue the hunt for even more advanced options.
The American Academy of Dermatology reported in early 2017 that a class of drugs – Janus kinase inhibitors (JAK) – shows promise in the management of immune-system-related skin problems, namely alopecia areata, eczema and vitiligo. The National Institutes of Health supports ongoing efforts to develop biologics that target cells and molecules involved in the regulation of the immune system.
"We have no magic pill yet for these chronic skin disorders," Byrne said. "Doctors must assess each patient to determine the best treatment approach. For some individuals, management and remission of their skin disease may require a combination of therapies, including phototherapy, oral and topical treatments, biological agents, surgical procedures -- even lifestyle changes."
Of course, sometimes the best defense is a good offense. That's why Byrne offers this advice for controlling outbreaks of chronic skin problems:

Stop smoking; limit consumption of alcohol. Both smoking and alcohol may aggravate skin disorders.
Practice good nutrition. Although little research has been done on links between diet and skin condition, proper nutrition helps maintain a person's overall health.
Protect the skin from cuts, scrapes and the harmful effects of the sun's rays. Insults to the skin invite flare-ups of disorders like psoriasis and vitiligo.
Manage stress. Stress is known to aggravate a psoriatic condition, and evidence suggests that a particularly stressful event could be one trigger for vitiligo.
Seek out support groups to learn how to cope with skin diseases that can cause feelings of embarrassment and contribute to mood disorders and depression.
Christopher Byrne RPA-C is a certified physician assistant
Advanced Dermatology, P.C. and the Center for Laser and Cosmetic Surgery (New York & New Jersey) is one of the leading dermatology centers in the nation, offering highly experienced physicians in the fields of cosmetic and laser dermatology as well as plastic surgery and state-of-the-art medical technologies. http://www.advanceddermatologypc.com.