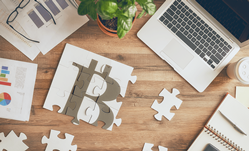 JUPITER, Fla. (PRWEB) May 19, 2021
Scheduled to broadcast 3Q/2021, the award-winning series, Advancements with Ted Danson, will explore how technology is being used to create safe and secure payment solutions.
Advancements will focus on how Centbee uses the BitcoinSV blockchain to make sending and receiving money easy and will educate viewers about the Centbee BitcoinSV wallet.
Hearing from experts in the field, audiences will learn about BitcoinSV and will see what makes it the only public blockchain that can move money between countries in mere minutes for less than a penny. The show will explore how BitcoinSV has enabled Centbee to create apps for sending money overseas and for buying vouchers for popular services like Uber, Uber Eats and Xbox, using BitcoinSV.
"Centbee wallet's innovative features make using BitcoinSV useful for everybody, especially the ability to spend their BitcoinSV on music, gaming and video streaming services. We're delighted to be featured on Advancements as we feel that everyone should know about BitcoinSV and have access to faster, more convenient way to pay" said Lorien Gamaroff, Centbee co-CEO.
In addition, viewers will see how Centbee enables customers to send money to loved ones in minutes, at low cost, as a result of the speed and efficiency of the BitcoinSV blockchain.
"Centbee uses BitcoinSV as the 'rails' to make cross-border payments to support families and help businesses," said Colin Ferguson, producer for the Advancements series. "We look forward to exploring this technology."
About Centbee:
Centbee is a BitcoinSV wallet provider that enables global consumers to buy, keep, spend and send BitcoinSV to friends using a mobile phone. Centbee's innovative features enable low-cost cross border remittances, wallet top-ups from over 100,000 checkout counters as well as the ability to spend BitcoinSV on mobile airtime, data, electricity, gaming, ride hailing, music streaming, video streaming and software.
For more information, visit: http://www.centbee.com.
About Advancements and DMG Productions:
The Advancements series is an information-based educational show targeting recent advances across a number of industries and economies. Featuring state-of-the-art solutions and important issues facing today's consumers and business professionals, Advancements focuses on cutting-edge developments, and brings this information to the public with the vision to enlighten about how technology and innovation continue to transform our world.
Backed by experts in various fields, DMG Productions is dedicated to education and advancement, and to consistently producing commercial-free, educational programming on which both viewers and networks depend.
For more information, please visit http://www.AdvancementsTV.com or call 866-496-4065.