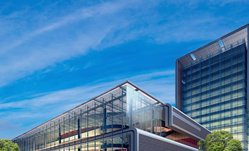 JUPITER, Fla. (PRWEB) May 24, 2023
An upcoming episode of Advancements with Ted Danson will focus on breakthroughs in sustainability and carbon neutrality.
In this segment, audiences will learn how modern technologies are being used to repurpose what is currently considered waste, utilizing a cooperative manufacturing model with interconnected processes that are designed for net-zero emissions.
With a look at the Open Origin cooperative project, viewers will discover why it is dedicated to creating a sustainable, self-contained industrial ecosystem, and to bringing economic empowerment to native tribes today.
"We're excited to bring a bold vision of sustainability to life through our pioneering green ammonia facility in New Mexico," said Wesley Powell, CEO of Open Origin. "Our effort aims to reshape the energy landscape and contribute to a cleaner, greener future. We believe that this project is a significant stride toward renewable energy solutions. We're not only constructing an industrial-scale green ammonia plant; we're building a blueprint for sustainable and economic growth in the United States and around the world."
The show will also explore the benefits of being based on circular systems found throughout nature, and how this model creates a hub for economic growth and entrepreneurship.
"We look forward to exploring how the combination of modern technologies and clean manufacturing enables growth today," said John Galvin, senior producer for the Advancements series.
About Open Origin:
An innovative energy development company making strides in transforming the global energy landscape and specializing in large-scale, sustainable energy projects; Open Origin is dedicated to the deployment of advanced technologies to deliver environmentally friendly, cost-efficient energy solutions. The company is spearheading the construction of the first zero-waste, zero-carbon, industrial-scale green ammonia facility in the United States. Located in New Mexico, this ambitious project stands as a testament to Open Origin's commitment to driving sustainable growth, reducing carbon emissions, and pioneering the future of renewable energy. The company's unique approach of integrating multiple energy projects within an Eco-Industrial Park is setting new standards in the renewable energy sector, while strengthening the nation's energy security and fostering economic development.
For more information, visit: https://www.openorigin.industries/.
About Advancements and DMG Productions:
Advancements is an information-based educational television series that explores recent developments taking place across several industries and economies. Shining a light on important issues and topics impacting society today, the series features the cutting-edge improvements, state-of-the-art technologies, and innovative solutions responsible for shaping, molding, and transforming our world.
Backed by experts in various fields, DMG Productions is dedicated to education and advancement, and to consistently producing commercial-free, educational programming for viewers and networks.
For more information, please visit http://www.AdvancementsTV.com or call 866-496-4065.