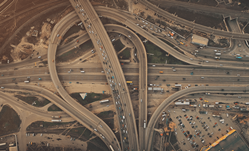 JUPITER, Fla. (PRWEB) June 11, 2021
Scheduled to broadcast 4Q/2021, an upcoming episode of Advancements with Ted Danson will focus on innovative business solutions for the Transport Network Company (TNC) industry.
With a look at Zyleck Technologies, Inc (Zyleck), the show will educate about the company's mission to provide a scalable and sustainable platform for mobility services in the on-demand TNC sector. Viewers will learn about the Zypps TNC model from the perspective of the post COVID-19 pandemic era.
Hearing from experts in the field, audiences will discover how the U.S. Zypps franchise model provides a more efficient high-quality set of transport services at competitive prices to willing riders and companies for first and last mile delivery services.
"Zyleck developed and brought to market its patent pending TNC model, which is fundamentally different from the TNC model Uber and Lyft uses. Zyleck has used Artificial Intelligence (AI) to evolve the "hail a taxi" approach to a more efficient model that is more aligned to bringing true equilibrium to supply and demand, while maximizing the profitability outcome for all stakeholders on the supply side," said Dr. Michael Treasure, founder and CEO of Zyleck.
The program will also highlight one international market – Jamaica, where Zypps operates. Viewers will learn how Zypps extends beyond a logistic platform to include an eCommerce strategy to grow its last mile delivery services.
Spectators will see how the advantage of the Zypps TNC model, integrated with a proprietary cashless payment system for the unbanked, allows Zypps to uniquely combine transportation and eCommerce to help advance the tech landscape in Jamaica, while improving safety and confidence for tourists visiting from the US and other countries.
"Zyleck uniquely provides a turnkey platform for a wide range of ridesharing, same day delivery, and on-demand bus services," said Colin Ferguson, producer for the Advancements series. "We are excited to share this information."
About Zyleck Technologies Inc:
Zyleck Technologies, Inc is a part of the Tiemac Technologies, Inc group of companies that develops and applies cutting edge technologies to solve transportation and operational logistic challenges in ground transportation. Tiemac solutions applies artificial intelligence, big data, machine learning, mapping, GPS, and cloud technologies to increase operational profitability through increased vehicle utilization, increased end to end visibility, reduced vehicle miles travels and cost inefficiencies.
For more information, please visit: http://www.Tiemaccorporation.com
About Advancements and DMG Productions:
The Advancements series is an information-based educational show targeting recent advances across a number of industries and economies. Featuring state-of-the-art solutions and important issues facing today's consumers and business professionals, Advancements focuses on cutting-edge developments, and brings this information to the public with the vision to enlighten about how technology and innovation continue to transform our world.
Backed by experts in various fields, DMG Productions is dedicated to education and advancement, and to consistently producing commercial-free, educational programming on which both viewers and networks depend.
For more information, please visit http://www.AdvancementsTV.com or call 866-496-4065.