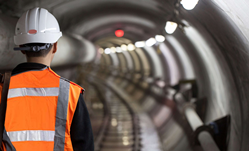 "'impossible' only means that you haven't found the solution yet..."
JUPITER, Fla. (PRWEB) November 13, 2019
An upcoming episode of Advancements with Ted Danson will focus on recent developments in robotics and rehabilitation technology. This episode is scheduled to broadcast 1Q/2020. Check your local listings for more information.
In this episode, Advancements will focus on Innovative Sewer Technologies of North America's (I.S.T.) advanced sewer technologies. The show will explore what makes I.S.T innovative and how the company has become one of the leading developers of infrastructure rehabilitation equipment.
With regards to the technology, Thomas Ruetemann said that 'impossible' only means that you haven't found the solution yet. "Educational entertainment is very important in this day and age with so many improvements happening around the world, we are truly pleased that Advancements sees us as part of this future and wishes to explore our innovative world," said Geno Camali, CEO of IST.
Viewers will learn about the development of and functionality behind I.S.T technologies, which include UV Cure Equipment, Robotic Cutter Systems, and Lateral rehabilitation technologies.
About Innovative Sewer Technologies of North America:
Innovative Sewer Technologies was founded in 1998 by Jörg Vogt and today is one of the most innovative and successful companies for pipe rehabilitation worldwide. I.S.T. models itself to be a unique "one-stop-shop" so the customer can buy nearly everything for pipe rehabilitation from I.S.T. With patented technologies that help revolutionize the industry I.S.T. is heavily focused on R&D to bring forth new concepts. Proudly made in Germany, the company employs 90 people, dedicated to manufacturing the best it can offer. From offices in Germany, US, Canada, Spain, Denmark, Columbia, and China, its technology is available on a global level.
For more information, visit: http://www.ist-na.com.
About Advancements and DMG Productions:
The Advancements series is an information-based educational show targeting recent advances across a number of industries and economies. Featuring state-of-the-art solutions and important issues facing today's consumers and business professionals, Advancements focuses on cutting-edge developments, and brings this information to the public with the vision to enlighten about how technology and innovation continue to transform our world.
Backed by experts in various fields, DMG Productions is dedicated to education and advancement, and to consistently producing commercial-free, educational programming on which both viewers and networks depend.
For more info, please visit: AdvancementsTV.com or call DJ Metzer at 866-496-4065.