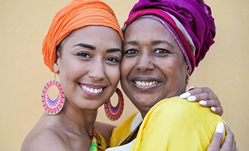 JUPITER, Fla. (PRWEB) November 19, 2021
Scheduled to broadcast 1Q/2022, an upcoming episode of Advancements with Ted Danson will focus on the HPV pandemic.
With three out of four people having one form or another of the Human Papillomavirus (HPV) in their lifetime, the show will focus on the importance of –and need for– an acute global response.
In addition to learning about the world-wide phenomenon, HPV, the segment will also explore the urogenital schistosomiasis endemic in Africa. Spectators will learn why 110 million young women in sub-Saharan Africa are also at risk of female genital schistosomiasis (FGS), a disease, which might look like cancer or a sexually transmitted disease.
Hearing from experts in the field, audiences will discover why addressing both diseases is critical in advancing sexual and reproductive health and rights for women.
Founder and President of HPV Global Action and VPH Action Globale, Teresa Norris explains, "HPV Global Action is advocating globally for best practices and an improved equitable standard of care for the screening of cervical cancer and FGS simultaneously in endemic areas, through the implementation of comprehensive programs."
The show will also explore how HPV Global Action is working across the globe through the dissemination of critical, evidence-based information.
"We look forward to sharing the importance of addressing the HPV pandemic and how creating programs focusing on sexual and reproductive health can help communities around the world," said Colin Ferguson, producer for the Advancements series.
About HPV Global Action / VPH Action Globale:
Founded in 2006, the bilingual registered charity's aim is to educate people of all ages about sex-positive and inclusive sexual and reproductive health, while emphasizing HPV and its potential consequences, which include 9 preventable HPV-related cancers and creating opportunities for synergized disease response for families. The organization connects with academic settings, diverse communities, and healthcare professionals to implement educational programs and develop research initiatives. All of its programs aim to empower people with clear, simple, evidence-based information.
For more information, visit: http://www.hpvglobalaction.org.
About Advancements and DMG Productions:
The Advancements series is an information-based educational show targeting recent advances across a number of industries and economies. Featuring state-of-the-art solutions and important issues facing today's consumers and business professionals, Advancements focuses on cutting-edge developments, and brings this information to the public with the vision to enlighten about how technology and innovation continue to transform our world.
Backed by experts in various fields, DMG Productions is dedicated to education and advancement, and to consistently producing commercial-free, educational programming on which both viewers and networks depend.
For more information, please visit http://www.AdvancementsTV.com or call 866-496-4065.